22 Years of Caring Through the Marriott Vacations Worldwide Caring Classic
On just about any day in Central Florida, you can find a group of golfers hitting the green for a local charity or special cause. But what was unique about the tournament held this past May by Marriott Vacations Worldwide was both the event's history as well as its vision for the future. Now in its 22nd year, golfers and sponsors came together for the annual Caring Classic to raise $250,000 for Orlando Health Arnold Palmer, bringing the cumulative total dollars raised since the tournament's inception in 1997 to nearly $3 million.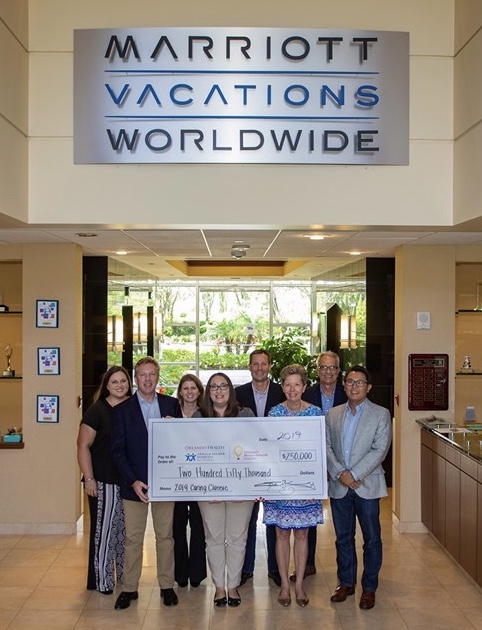 "Year after year, our associates dedicate a considerable amount of time and effort to create this amazing golf event and raise money to make a difference in the lives of children and families here in Orlando," said Stephen P. Weisz, president and chief executive officer. "The continued commitment to this event, not only by our associates, but also by our partners, sponsors and the players, makes this one of the largest single-day fundraisers for Children's Miracle Network Hospitals in Central Florida. Support for this tournament helps the hospital to invest in training and equipment, and to provide life-saving and life-changing services to so many families in our community."
Marriott Vacations Worldwide has committed to donating $1.5 million to benefit the Fetal Surgery Program, part of the Leon Pediatric Neuroscience Center of Excellence at Orlando Health Arnold Palmer, and this tournament is helping them achieve their goal of ensuring every child has the chance to receive world-class care right here in Orlando.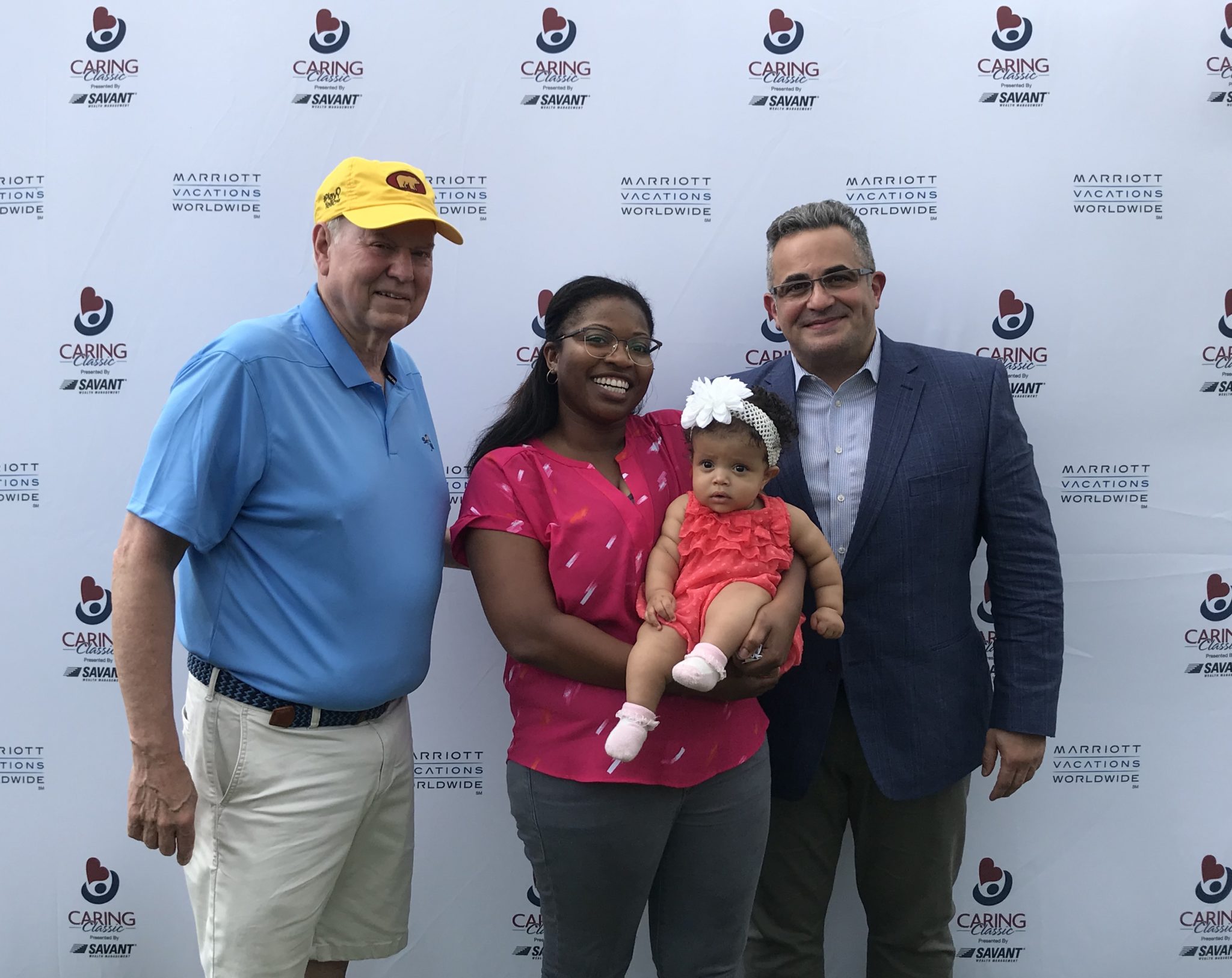 Stephen P. Weisz, president & chief executive officer of Marriott Vacations Worldwide, took a moment to pose with grateful patients Akousa & Celeste Taylor, and their neurosurgeon Dr. Samer Elbabaa during this year's tournament. Akosua and her daughter Celeste were the first patients of the Fetal Surgery program at Orlando Health.
With the recent addition of a fetal surgery program, Orlando Health Winnie Palmer Hospital for Women & Babies, and Orlando Health Arnold Palmer bring together physicians of multiple specialties and other clinicians to provide advanced diagnostic services, the latest surgical and non-surgical treatment options, comprehensive education and research. Orlando Health Winnie Palmer is now one of only 12 hospitals in the country and the first in Florida to offer in-utero surgery to help repair spina bifida. This leading edge treatment will bring new hope and life-changing outcomes to children and their families not only in our community, but across the region.
Thank you Marriott Vacations Worldwide associates, partners and guests for making a difference in the lives of our patients.