Sheraton Vistana Resort Springs into Summer For The Kids
As a new member of the Marriott Vacations Worldwide family, Sheraton Vistana Resort wasted no time diving into the corporate culture of supporting Children's Miracle Network Hospitals. This May, the team at Sheraton Vistana Resort launched their first fundraising effort 'for the kids' by building their very own Wall of Miracles in the lobby of their Orlando, Florida resort.
Accepting donations from guests at their front desk and throughout various locations, the property used the iconic CMN Hospitals Miracle Balloon to decorate a wall in the main resort lobby to raise not only funds, but awareness, for Orlando Health Arnold Palmer Hospital for Children.
With an initial plan to fundraise with a "May is for Miracles" campaign, the property has decided to continue it's campaign through the summer, helping raise even more critical funding for Orlando Health Arnold Palmer. Recently, the associates from Sheraton Vistana Resort were able to tour the hospital to see how donations are used and how charitable care supports the programs, departments and specialty services of Orlando Health Arnold Palmer.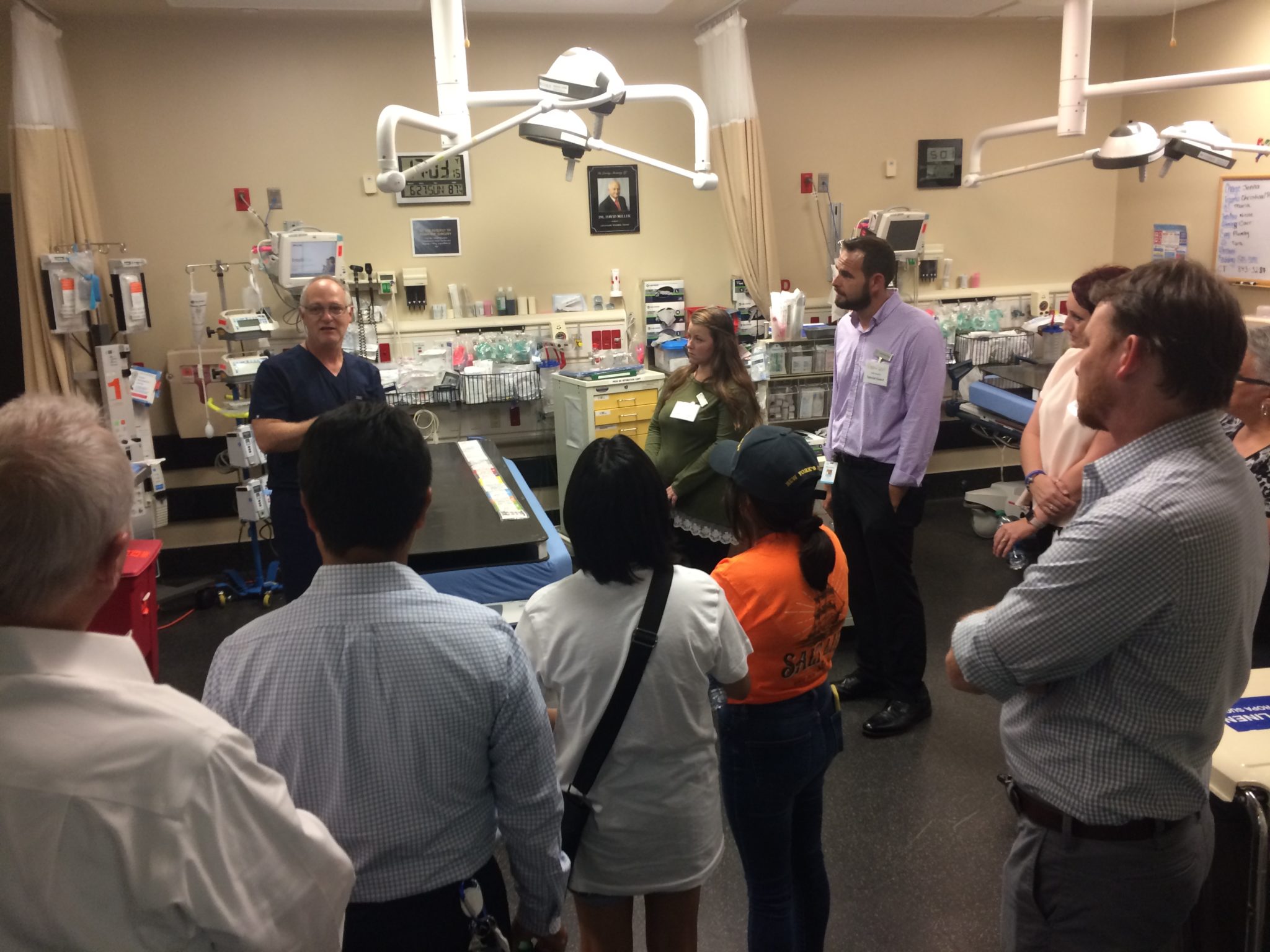 While on tour, the associates presented the CMN Hospitals team from the Orlando Health Foundation a check for more than $1,000 which had been raised earlier this summer.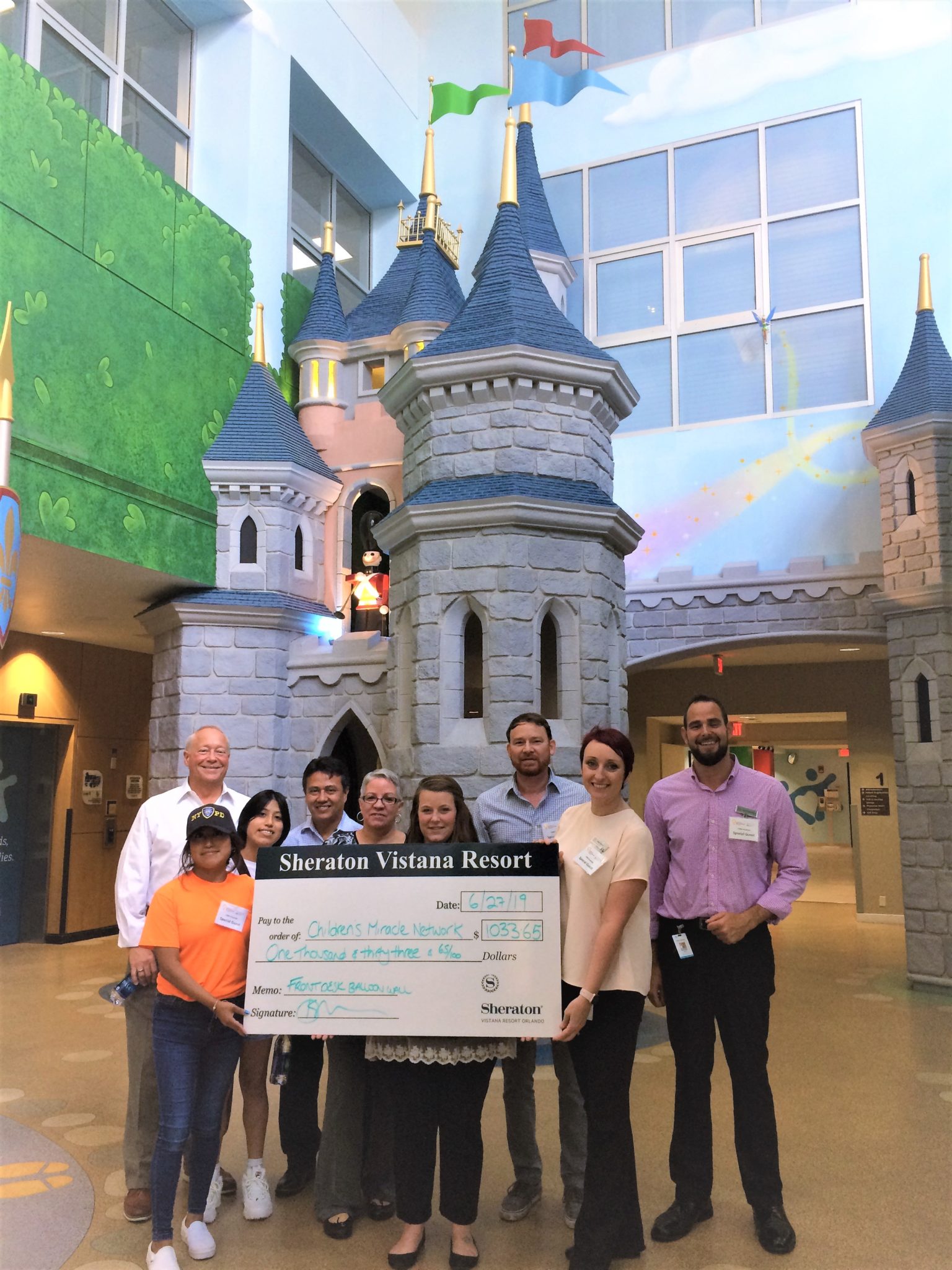 We are honored to welcome Sheraton Vistana Resort as a partner of CMN Hospitals and Orlando Health, and are grateful for the support of Marriott Vacations Worldwide and its dedication to helping Orlando Health Arnold Palmer make miracles possible.