Panda Express Celebrates the Lunar New Year at Seacrest Studios!
On February 2, patients and families at Orlando Health Arnold Palmer Hospital for Children tuned in to Seacrest Studios for a special Lunar New Year Celebration provided by Panda Express and the Panda Cub Club! The celebration included educational videos, activities and a special visit from the Executive Chef at Orlando Health Arnold Palmer who showed patients how to make a traditional Mandarin Orange Tea.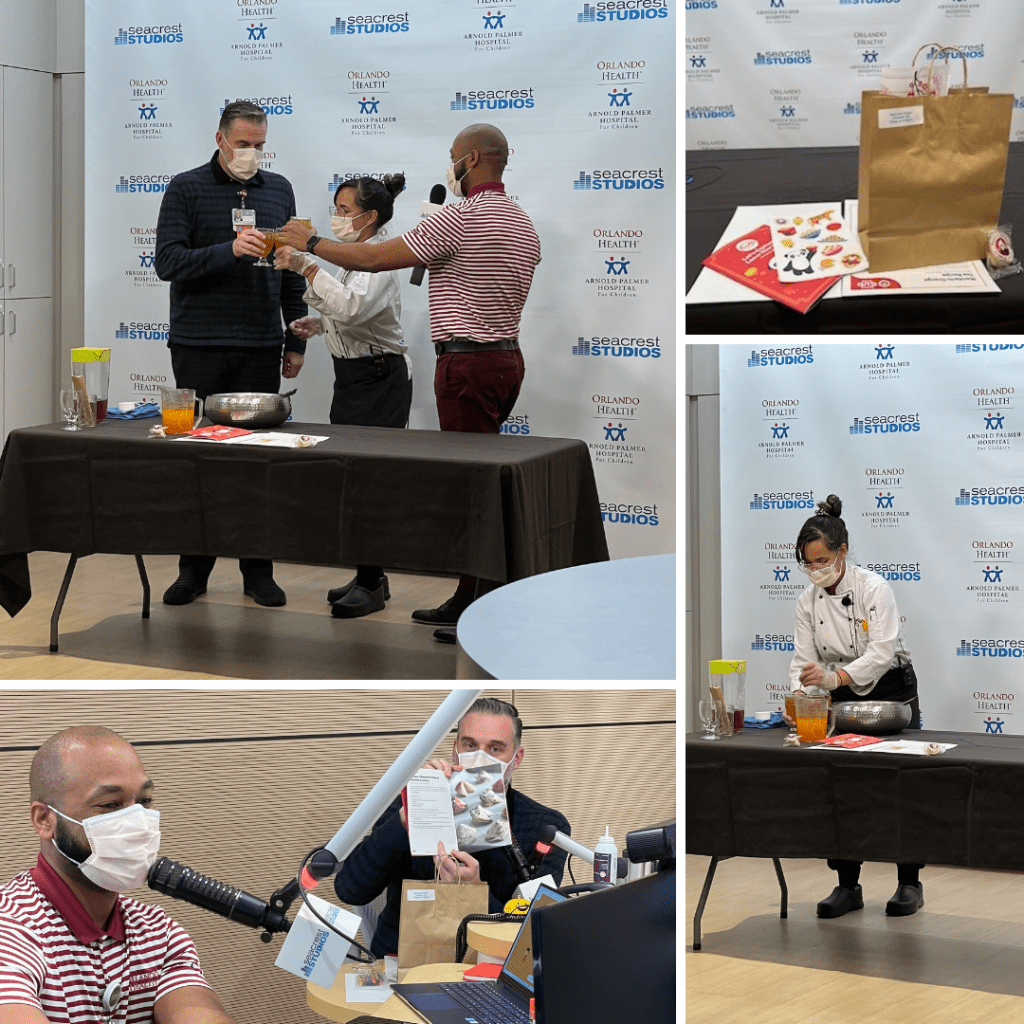 Panda Express generously provided patients with goodie bags through their Panda Cub Club which included the following items:
Lunar New Year activity booklet
Panda Express coupons
2022 Year of the Tiger coloring sheets
Panda Express fortune cookies
Thank you, Panda Express, for celebrating the Lunar New Year with patients at Orlando Health Arnold Palmer!
To watch the celebration, click the video below.
In 2020, Panda Express launched The Panda Cub Club. This is a hub for kids to learn, explore, find inspiration, play, discover and build connections. At Panda Cub Club, the goal is to enrich families' lives with activities that exercise both mind and body, deepen cultural understanding, and explore diverse American perspectives.
Visit the Panda Cub Club by clicking here!