Gaming Up Year-Round
Children's Miracle Network Hospitals are proud to partner with GameStop and want to take a moment to recognize the impact they made on our local hospital, Orlando Health Arnold Palmer Hospital for Children, in 2021. More than $4,000 was raised during their round up campaign to support the children and families we serve each day in our community. That makes over $15,000 donated to Orlando Health Arnold Palmer since the beginning of our partnership in 2018, and more than $2 million donated across the United States through point-of-sale campaigns, product donations, Extra Life and more.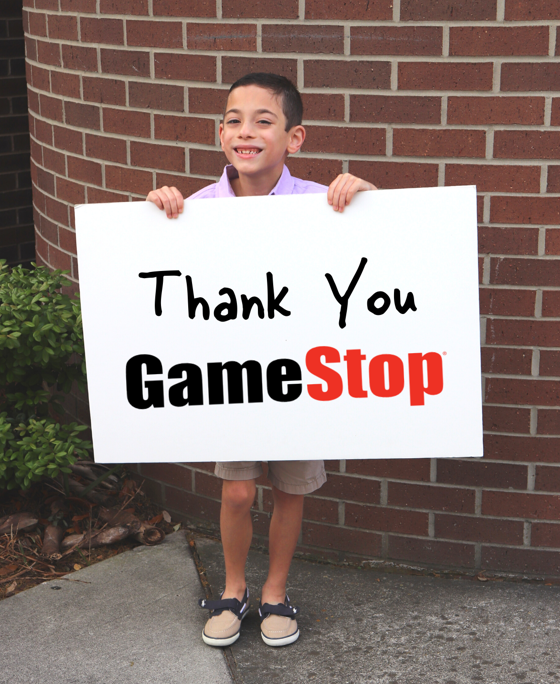 GameStop Gives is the giving arm of GameStop Corp. and exists to enhance GameStop's giving spirit through philanthropy via corporate donations and point-of-sale campaigns to encourage customers to give back to local charitable organizations. GameStop and GameStop associates not only work to donate and raise funds for local children's hospitals, but they are also committed to serving through volunteerism.
As we kickoff the 2022 round up campaign, GameStop is continuing to stand firm with children's health and asking you to round up your change to support Orlando Health Arnold Palmer. By partnering with Children's Miracle Network Hospitals, GameStop is helping to transform how we meet the urgent needs of children in our community. Together we can make a difference.
Thank you, GameStop, for making a tremendous difference in the lives of kids like Myles.