Panda Express Associate Giving Campaign Raises $557K for CMN Hospitals
Children's Miracle Network Hospitals is celebrating the more than $557,000 raised by Panda Express associates during the annual Associate Giving campaign in March 2021.
Panda associates are devoted to this campaign and are passionate about helping kids in the communities they serve, as evidenced by their incredible giving year over year. Through one-time and recurring paycheck deductions and credit card donations, Panda associates joined together and made a significant impact on their local communities this year, raising more than a half million dollars. Because of this generosity, patients at CMN Hospitals are able to access special care that supports their entire well-being, including their mental, emotional, physical and spiritual needs.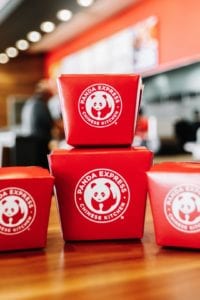 Since 2007, Panda has partnered with CMN Hospitals. The relationship between the two partners began as an associate giving campaign because Panda's leadership felt it was important to ensure associates believed in the funds they were raising and understood the importance of them before asking guests to round up.
In 2011, the partnership expanded to be guest-facing, with associates asking customers to round up at every purchase. To date, guests and associates have raised more than $100M.
We are grateful for the many Panda Express associates throughout Central Florida who choose to give through this campaign to support Orlando Health Arnold Palmer Hospital for Children each and every year. Join CMN Hospitals in celebrating Panda Express associates for the many ways they continue to change kids' health and change the future!