Gaming For Good, For Kids like JP
Between August 29 and September 30, over 3,800 GameStop stores throughout the U.S. will be raising funds for two of their charitable partners, Children's Miracle Network Hospitals and Make-A-Wish, in order to "help local kids get back to being kids."
Customers at GameStop stores will be asked to donate $1 or more or round up their change to the nearest dollar when they make their purchase at the register with all donations being split evenly between the store's local CMN Hospital and Make-A-Wish.
Individuals can also trade in their unused video game hardware, software, accessories or consumer electronics to GameStop and donate up to 100 percent of the trade in value. GameStop's PowerUp Rewards members will receive triple rewards points for their donation amounts and can can also donate points to each charity in the PowerUp Rewards Center.
Thousands of GameStop stores throughout the U.S. will be participating in the fundraising campaign.
Funds raised by partners like GameStop help kids like JP.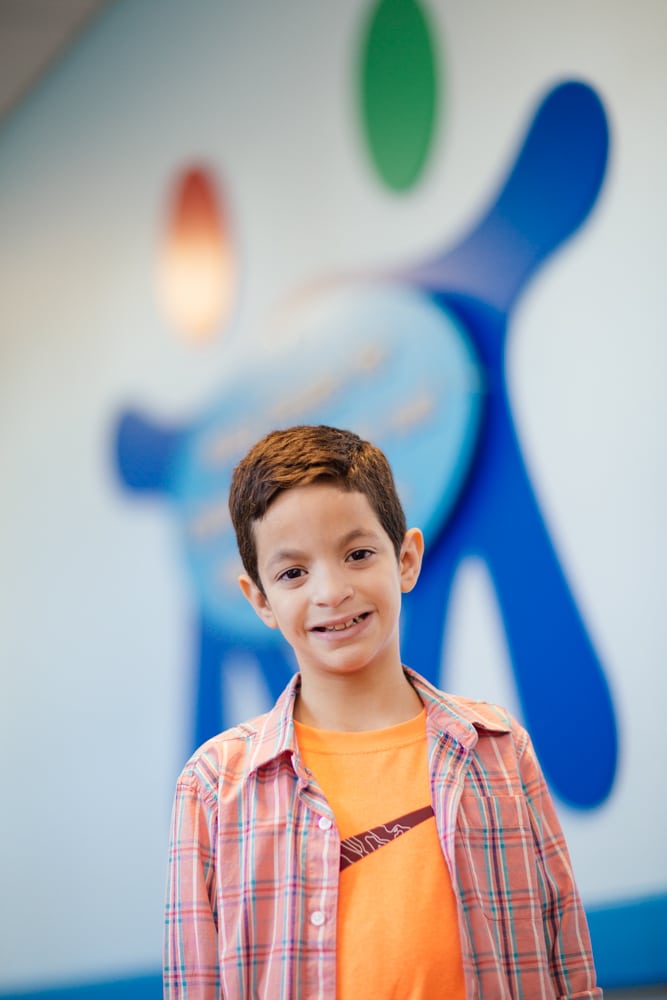 When JP was born, he could barely move, constantly slept and wasn't eating regularly. It wasn't until he was nine months old that he was able to hold his own head up, and that's when doctors began to fear that JP would never be able to walk.
JP underwent surgery at Arnold Palmer Hospital for Children and was referred to specialists at The Howard Phillips Center for Children & Families who recommended occupational and physical therapy.  Just before his second birthday, JP was diagnosed with Potocki-Lupski Syndrome (PTLS), a very rare health condition linked to the duplication of chromosome 17.  PTLS causes many of the complications that JP experienced, including his developmental delays, speech problems, low muscle tone and feeding difficulties.
Thanks to his therapy at The Howard Phillips Center JP can walk, run and dance with his seven siblings. With the funds raised through Children's Miracle Network, The Howard Phillips Center had the staff, technology and equipment to help him overcome challenges in his development.  Today, JP continues to surpass all expectations. He runs, swims and even dances, and his smile and laughter bring joy to everyone he meets!