Publix Partners For The Kids
Associates at Publix Super Markets ensure their customers' shopping experience is always a pleasure. And for two weeks in June, Publix associates at 130 stores in Central Florida dedicated themselves to raising funds for Orlando Health Arnold Palmer Hospital for Children.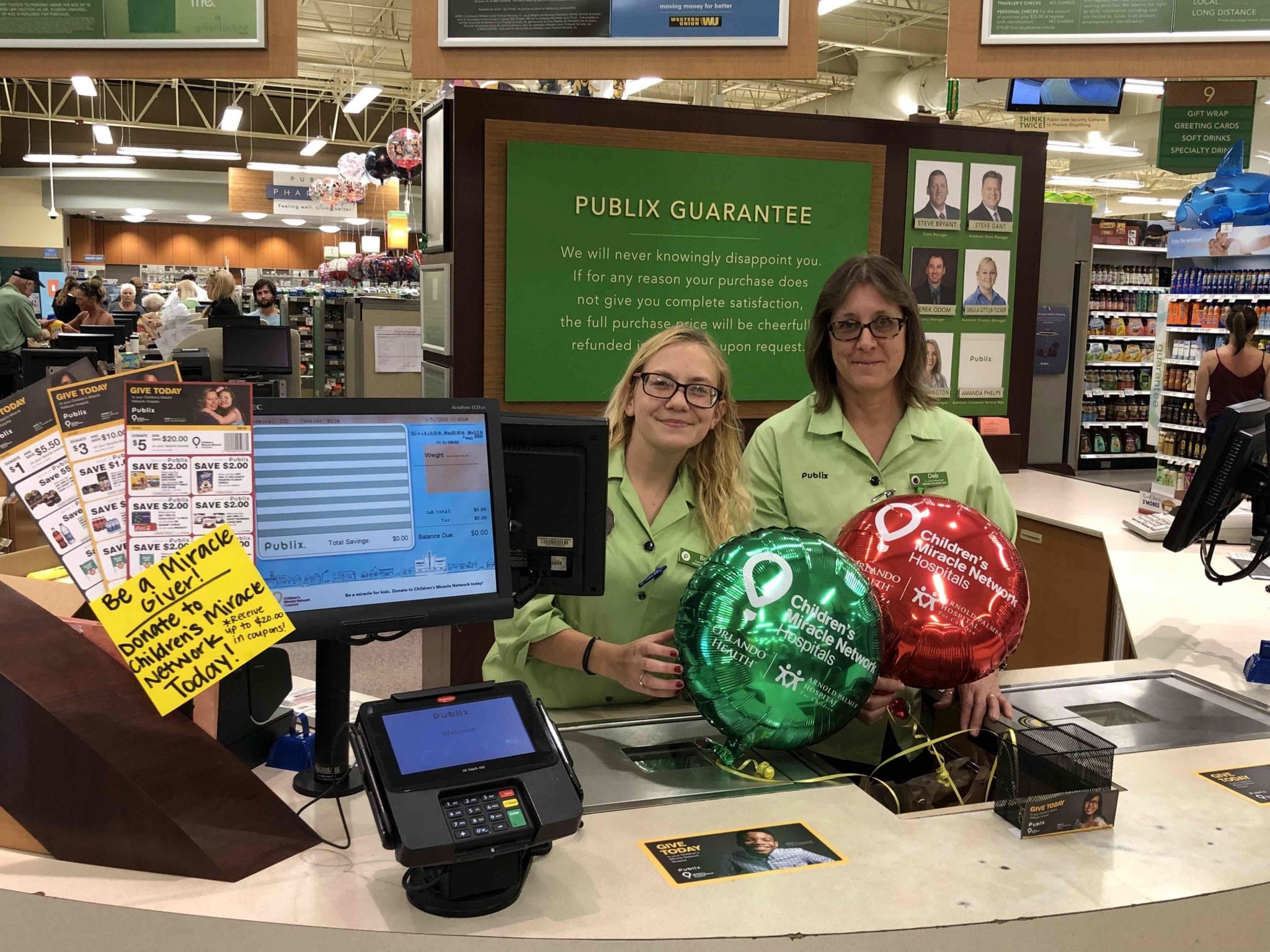 Publix associates and customers rallied around Orlando Health Arnold Palmer in their 27th annual fundraising campaign, raising $528,519.47 to support pediatric programs and services for our local Children's Miracle Network Hospital.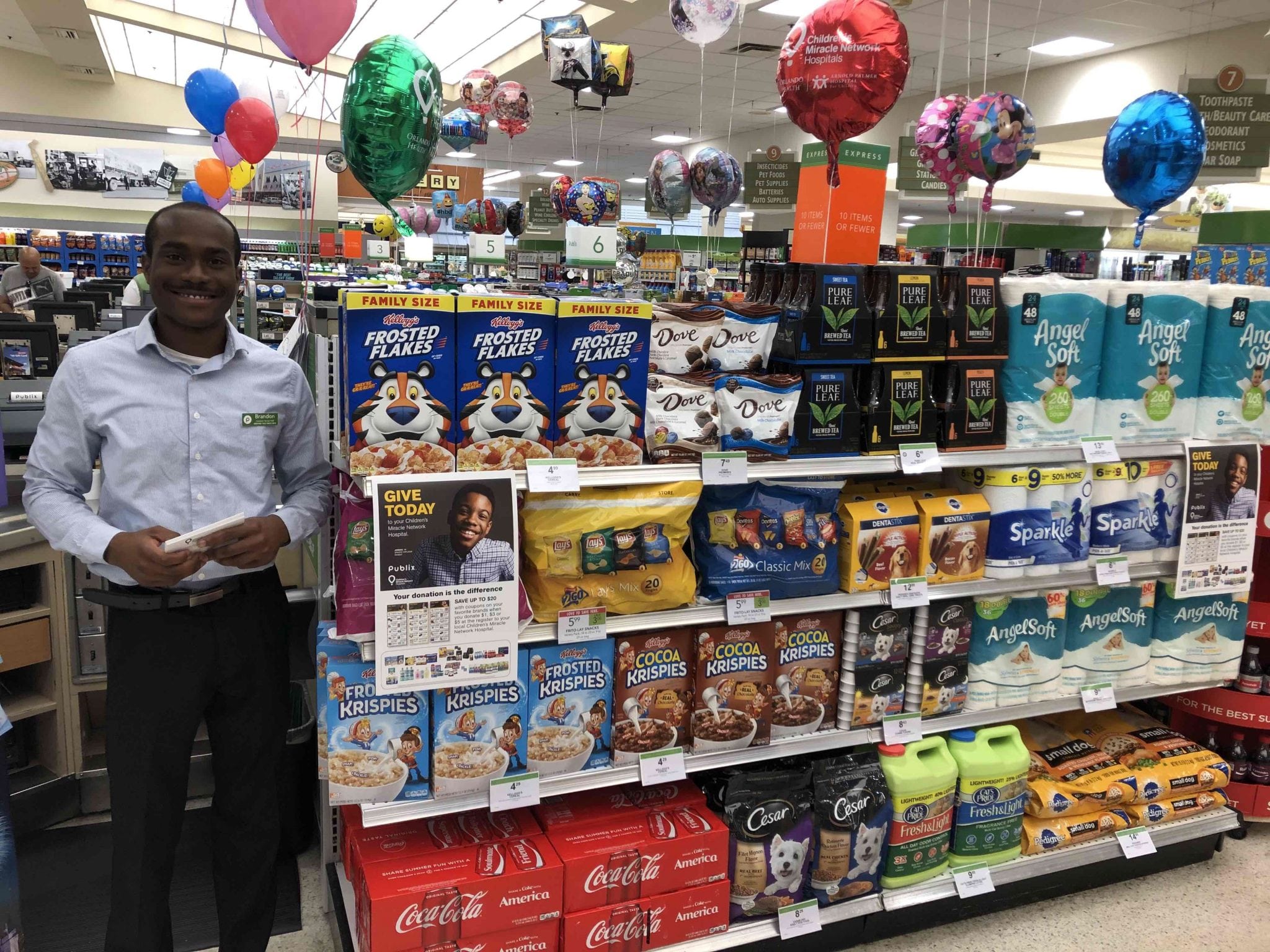 "The generous support of Publix customers and associates is vital to our mission, and we are extremely grateful for their 27 years of commitment," said John Bozard, president, Arnold Palmer Medical Center Foundation. "They have made our hospital and children a priority, and have committed themselves to raising funds to advance our mission. Through our 27 years of partnership, we have been able to renovate and expand pediatric units and services, and purchase medical equipment that has helped us continue to give every hospitalized child comfort, hope and healing every day of the year. We commend Publix on their extraordinary efforts and thank them for the positive impact they are having on kids and families in our community."
NICU graduates, Kendall & Carson Shields were born at 26 weeks each weighing merely one pound. They were immediately placed on life support in the Neonatal Intensive Care Unit (NICU) at Orlando Health Winnie Palmer Hospital for Women & Babies, which was just the beginning of their journey. After spending over three months in the NICU overcoming a series of medical challenges, Kendall and Carson were strong enough to go home. Serving as the 2018 Children's Miracle Network Champions for Orlando Health Arnold Palmer, they have spent the year sharing their miraculous journey with Children's Miracle Network Hospitals partners like Publix, in an effort to raise awareness about pediatric healthcare and the critical need to support Arnold Palmer Medical Center.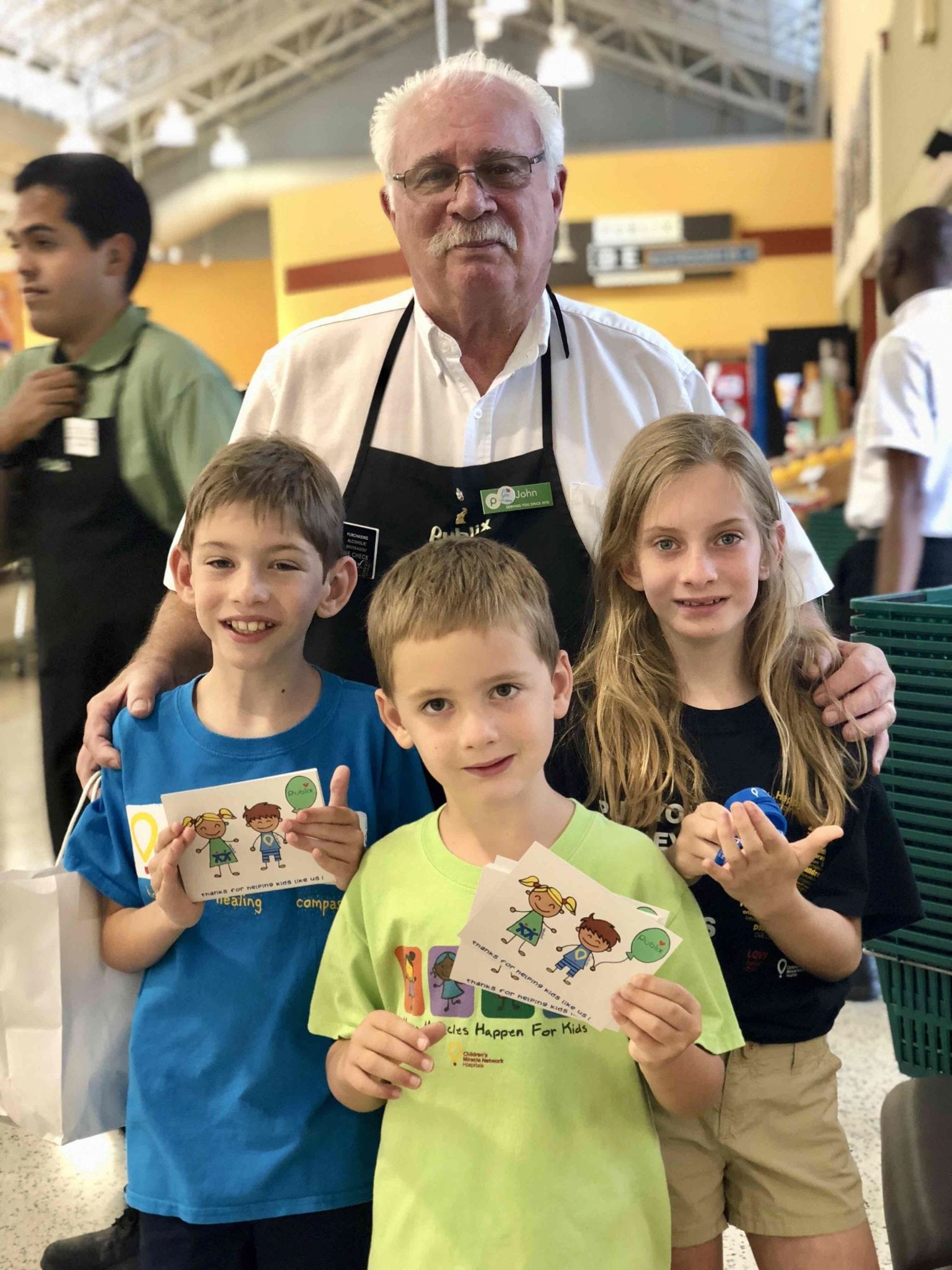 Their mother, Heather, shared her gratitude for partners like Publix and how their support makes a difference:
"Most people take grocery shopping for granted, but we were so incredibly thankful for the day when Kendall & Carson were approved by their doctors to go shopping at our local Publix in Belle Isle.  After being isolated from the public for the first 9 months of their lives, it was such a big step to take them grocery shopping.  We had dreamed and prayed for the day when we'd be able to do something as ordinary as going to Publix with our former 1 pound babies.
Through our involvement with Children's Miracle Network, we've had the opportunity to meet so many incredible Publix employees and customers in Central Florida who are whole heartedly dedicated & passionate about making a difference in the lives of kids in our community.  Now that Kendall & Carson are older, we've been volunteering at our local Publix during the campaign every year, giving out cookies, sharing their miraculous story, raising awareness & money for the hospital we love so much!  It's been a great way for Kendall, Carson and their younger brother, Cooper, to be able to give back and help make a difference too.  For our family, there's no way we'll ever be able to show the depth of our gratitude for the team in the NICU at Winnie Palmer Hospital, Arnold Palmer Hospital for Children and businesses like Publix who have donated millions of dollars to help save the lives of kids like Kendall & Carson.  We feel honored to be able to put our gratitude into action and join forces with an incredible company like Publix who is so dedicated to raising funds so the very best medical care is available for kids in our community when they need it."