Dairy Queen is Rounding Up for Miracles this Fall!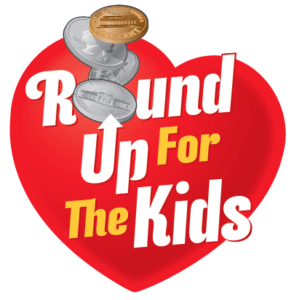 Starting today through November 30, participating Dairy Queen locations across Central Florida will be Rounding Up for the Kids! Participating Dairy Queen locations will be asking their fans to round up their change to the next dollar in support of our local Children's Miracle Network hospital, Arnold Palmer Hospital for Children.
The Round Up for Kids Campaign in a new initiative that Diary Queen began this year across their locations in the US and Canada. During the Spring Round Up campaign, our local participating Dairy Queen locations in Central Florida raised more than $5,000 – proving that every penny really can change a child's life!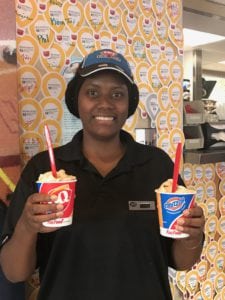 In addition to these  Round Up campaigns, our Dairy Queen partners also participate in Free Cone Day, a Miracle Balloon Icon Campaign and Miracle Treat Day! We are so grateful for the passion, energy and dedication of Dairy Queen and the miracles they make possible for the children treated at Arnold Palmer Hospital.
Join us in thanking Dairy Queen for constant support this year. For a list of participating locations in the Central Florida community, please click here.