College Campuses Unite for Dance Marathon Success at Arnold Palmer Hospital for Children
The Miracle Network Dance Marathon program is a movement at colleges, high schools and even some elementary school across the country – including right here in Central Florida.
University of Central Florida has been the home of Knight-Thon for 22 years, and Stetson University celebrated their inaugural Dance Marathon, Hatterthon, in the spring of 2017.
On Saturday, October 21, nearly 75 Dance Marathon students from both UCF's Knight-Thon & Stetson University's Hatterthon gathered together at Arnold Palmer Hospital for Children for a day of Dance Marathon retreat planning.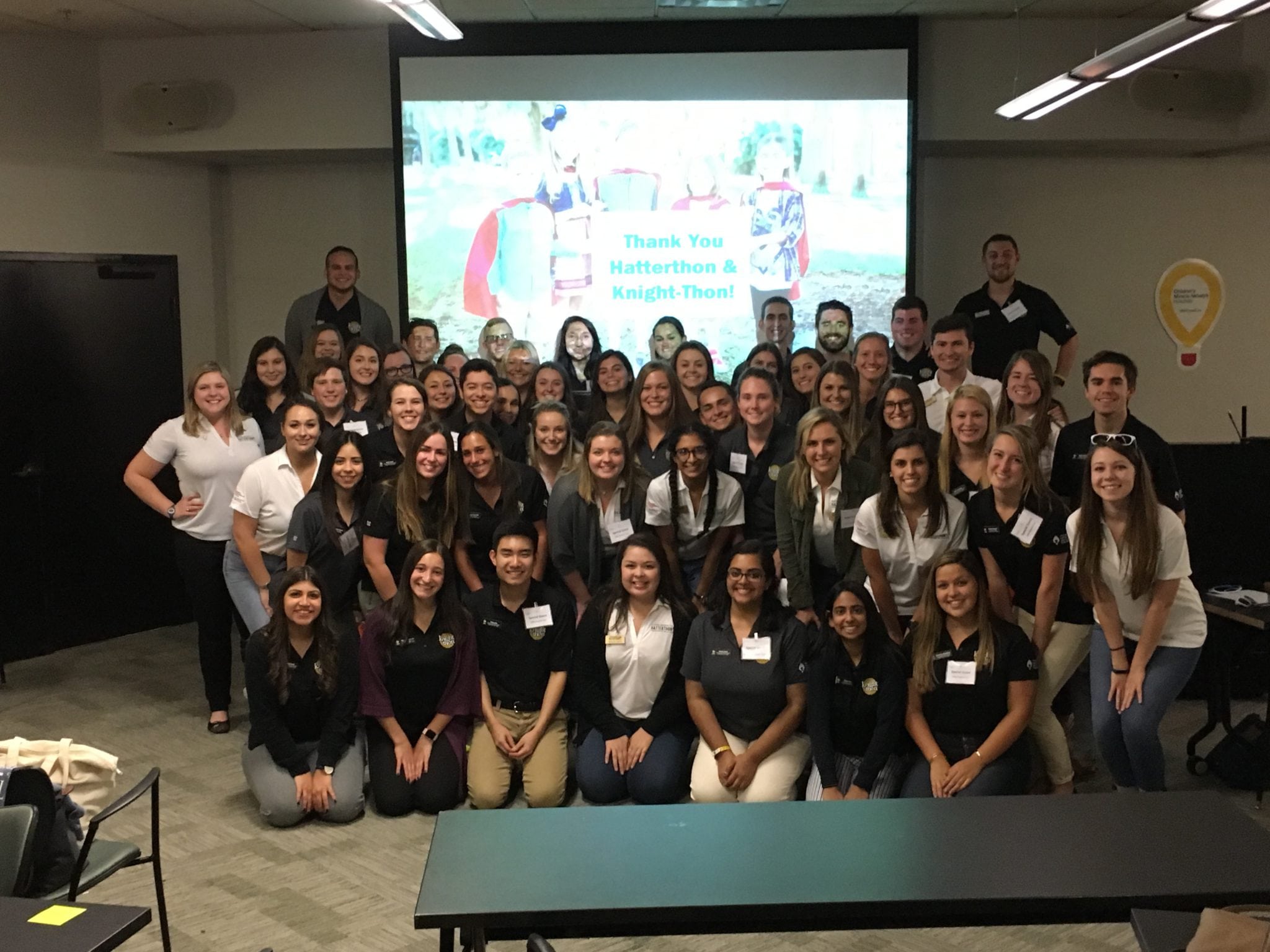 The students got to hear from a Miracle Family that benefited from the services provided to them when they needed it most. They also heard from hospital leadership about the history of how the children's hospital became a reality and the milestones achieved since that time. They took a hospital tour and participated in case studies as well as break out sessions. Team members of the hospital's foundation that work directly with CMN Hospitals partners and programs, as well as CMN Hospitals Miracle Network Dance Marathon managers, also led them through strategic planning and goal setting. Both programs have incredible goals this year and are so excited to make more miracles possible at Arnold Palmer Hospital! We are so grateful to have such courageous, passionate and dedicated leaders make up the Central Florida Dance Marathon programs!