Awesome Associate Beth: A Walmart Miracle Maker
For 30 years, associates at Walmart & Sam's Club have been helping kids live better by fundraising for Children's Miracle Network Hospitals. Founder of Walmart, Sam Walton, once said "Our associates will amaze you." Indeed they have, including associates like Beth Justice from the South Kirkman Road Walmart in Orlando.
When Arnold Palmer Hospital for Children team member Jessica Layne was recently in the South Kirkman Road Walmart, Beth quickly made her way over to introduce herself. She shared that she had met Jessica during last year's campaign, that she had attended the hospital's annual Walmart Kickoff Celebration before the campaign and announced that she is still a top fundraiser in her store!
When asked how she does it, Beth shared 3 secrets to her success:Â 
1. Be genuine
2. Do it for the kids
3. Don't take no for an answer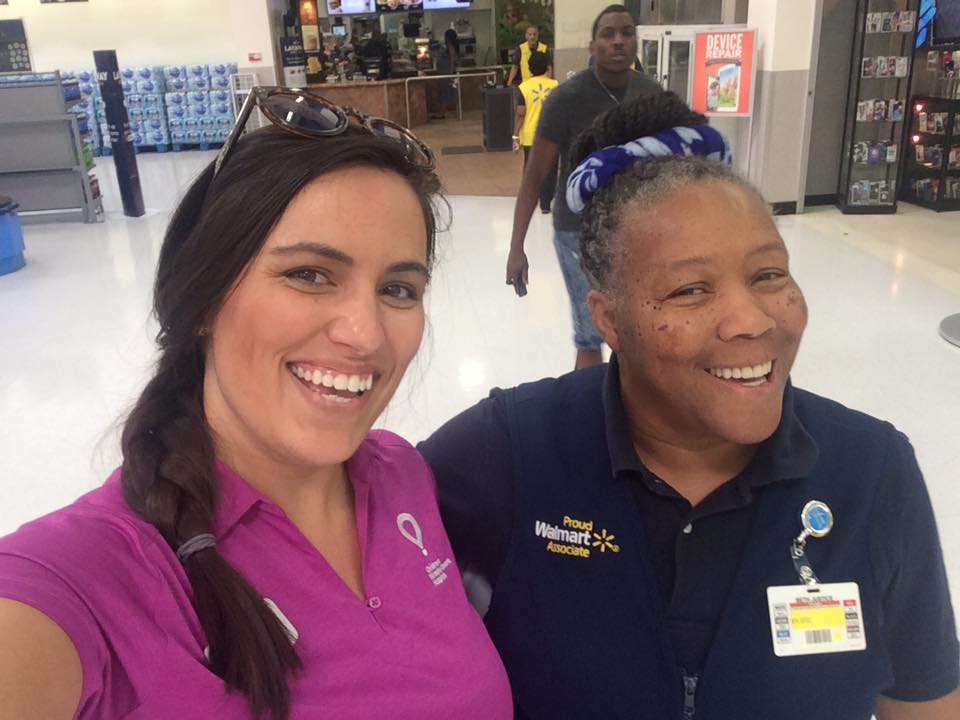 With all that has been happening in communities across the country, and in Orlando's own community, Walmart and its associates have been working tirelessly to support organizations in need – even temporarily pausing their annual CMN Hospitals campaign to raise critical funds for disaster relief efforts in Texas, Florida and Puerto Rico.
With the CMN Hospitals campaign back in full swing through October 29, it is through the dedication of Miracle Makers like Beth that Arnold Palmer Hospital for Children will be able to help kids live better.