Stetson University Senior Receives 2018 Miracle Network Dance Marathon Distinguished Leadership Award
From the thousands of graduating seniors who have participated in Miracle Network Dance Marathon at the approximately 300 colleges and universities across the U.S. and Canada, twenty students were selected to receive the 2018 Miracle Network Dance Marathon Distinguished Leadership Award for making an exceptional impact within their Dance Marathon program, on their individual campus and for their local Children's Miracle Network Hospital. To see all of this year's recipients, click here.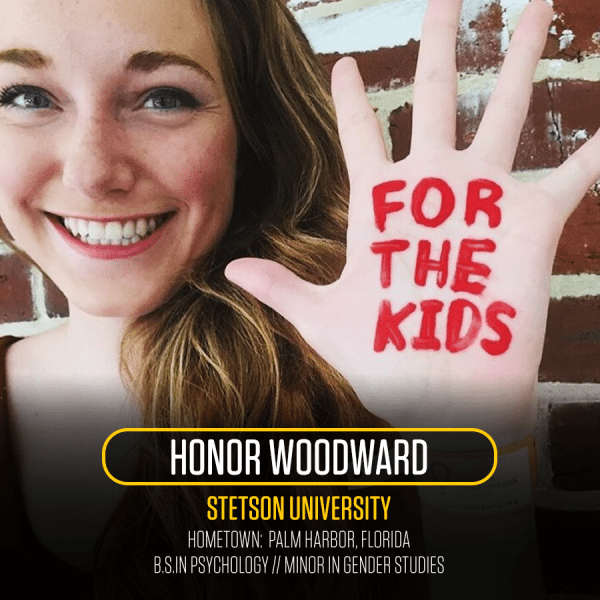 Dance Marathon Involvement:Â I served as the founder and Executive Director for the inaugural year of Hatterthon at Stetson University (2016-2017)and the Internal Director (2017-2018). Stetson has raised over $41,000 in our two years on campus, and personally I've raised $3,112, hitting "comma club" in both years.
Campus/Community Involvement:
Stetson University Writing Center Tutor (Fall 2017-Spring 2018)
Active Psi Chi (Collegiate Psychology Honor Society) Member (Fall 2017-Spring 2018)
Stetson University Psychology Department Research Apprentice (Fall 2016- Spring 2018)
Stewart Marchman Act Behavioral Healthcare Intern (Spring 2017)
Leadership education and development team at Stetson University (Fall 2016-Spring 2017)
Awards/Recognition:Â Honor Roll/Dean's List (All Semesters); Maris Prize for Undergraduate Research at Stetson University (2017); Stetson University Outstanding Research in Psychology Award (2018)
Post-Graduation Plans:Â Immediately following graduation, I will be presenting my undergraduate research on the development and treatment of eating disorders on an international stage at the Appearance Matters Conference in the United Kingdom. After my research presentation, I am moving to Chicago to attend the Illinois Institute of Technology. Here, I will be pursuing my PhD in Clinical Psychology, with a specialization in health psychology.
What personal accomplishment/contribution are you most proud of from your involvement in Dance Marathon?
Dance Marathon has taught me more about myself, my campus, and my community than any other experience that I have ever had in college. It has directly shown me the power of giving and has forever connected me to a family of other passionate, servant-hearted individuals. I founded a Dance Marathon because I decided that my peers deserved to feel the magic of Dance Marathon, and Dance Marathon deserved to be forever supported by the passionate and eager students at Stetson University. Through founding Hatterthon, I recruited a passionate team of students to serve on my executive board, and together we cultivated a new culture on Stetson's campus, a culture of giving. Prior to Hatterthon, Stetson had no successful or unifying fundraisers on campus, and when you asked students to donate to a particular cause, they either reluctantly complied, or ignored your ask. As a team, we inspired students on campus to participate in a cause that was previously unfamiliar to them and activated them to fundraise for the kids in our community. We encouraged them to think of the kids at Arnold Palmer Hospital for Children as the next generation of leaders, and maybe even Stetson students. Hatterthon brought enthusiasm and purpose back to Stetson's fundraising culture. I am so proud to have been a part of a movement that not only provided more support for my local children's hospital, but to have founded an organization that taught me, and my entire campus to be better, more giving people.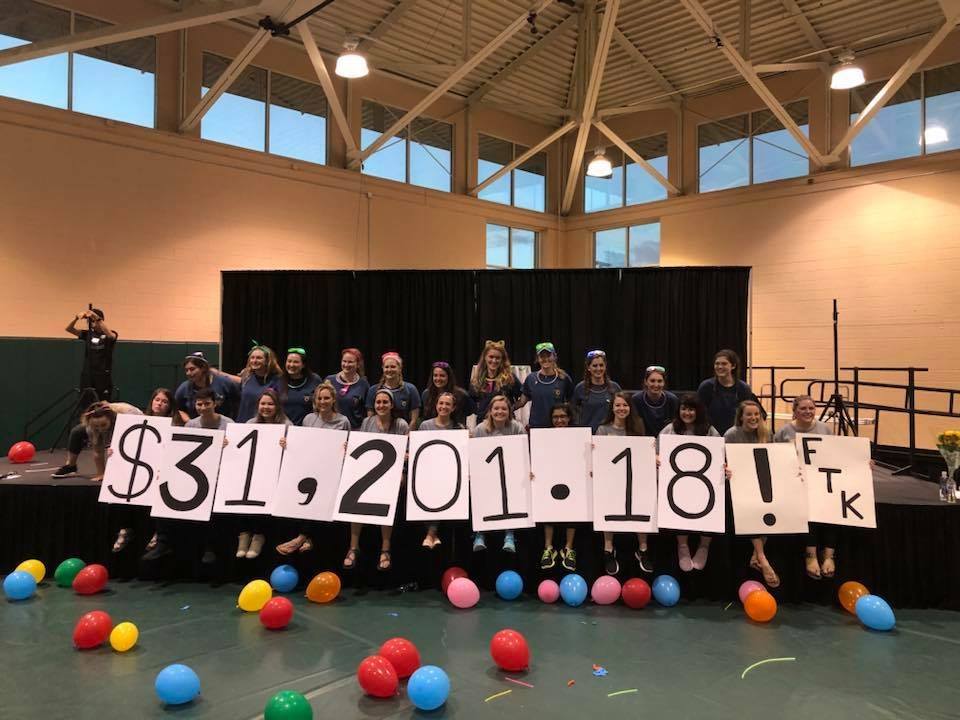 How has Dance Marathon impacted you as a student leader? What specific skills have you developed during your involvement?
Dance Marathon truly showed me what it meant to lead with love, grace, and purpose. Bringing a dance marathon to campus is no easy task, and it requires connecting peers to your cause and inspiring them to care about the kids in the same way that you do. As a leader of Hatterthon, I learned how to cultivate family. I took a group of students who had never heard of Dance Marathon before and I fostered passion and connectedness within them. I equipped them with resources and knowledge to discover their own passion for our local hospital. Many of the students on my executive board joined because they needed a "resume-builder," but after experiencing our local CMN Hospital, they became so passionate about the organization that they devoted their whole hearts to it. As a student leader, I pushed my team to develop their own passion for the cause, and after our first year–I encouraged them to stay involved by re-applying or continuing to be dancers. This encouragement and effective leadership allowed Hatterthon to have continued success and presence on campus.
Why do you, personally, participate in Dance Marathon?
Prior to founding Hatterthon, I had no idea what Dance Marathon was, I had never heard of the story of Ryan White, and I thought "FTK" was no more than three insignificant letters. After learning more about Dance Marathon and its mission, I recognized how truly unique this organization is. I love Dance Marathon because it is so much more than your average college fundraising event. It is a movement, a lasting and impactful one. I emphatically support and participate in Dance Marathon because I have been able to see it's direct impact and because as an organization, Children's Miracle Network enacts change in the most effective and positive of ways. Dance Marathon provides funds that provide life-saving care to children in need. Dance Marathon is an organization that truly is what it claims to be–for the kids. Through my time with DM, I have seen the impact that my local CMN hospital has made on the children and families that have been treated there. I have listened to countless miracle stories. I've listened to a mother cry tears of joy because her 1-pound premature babies are now bright, beautiful fourth graders, all thanks to Dance Marathon and Children's Miracle Network Hospitals. I've watched miracle kids enjoy our event like they would Christmas morning. Dance Marathon does so much more than fundraise. Dance Marathon celebrates the gift of life and inspires the entire nation to do the same.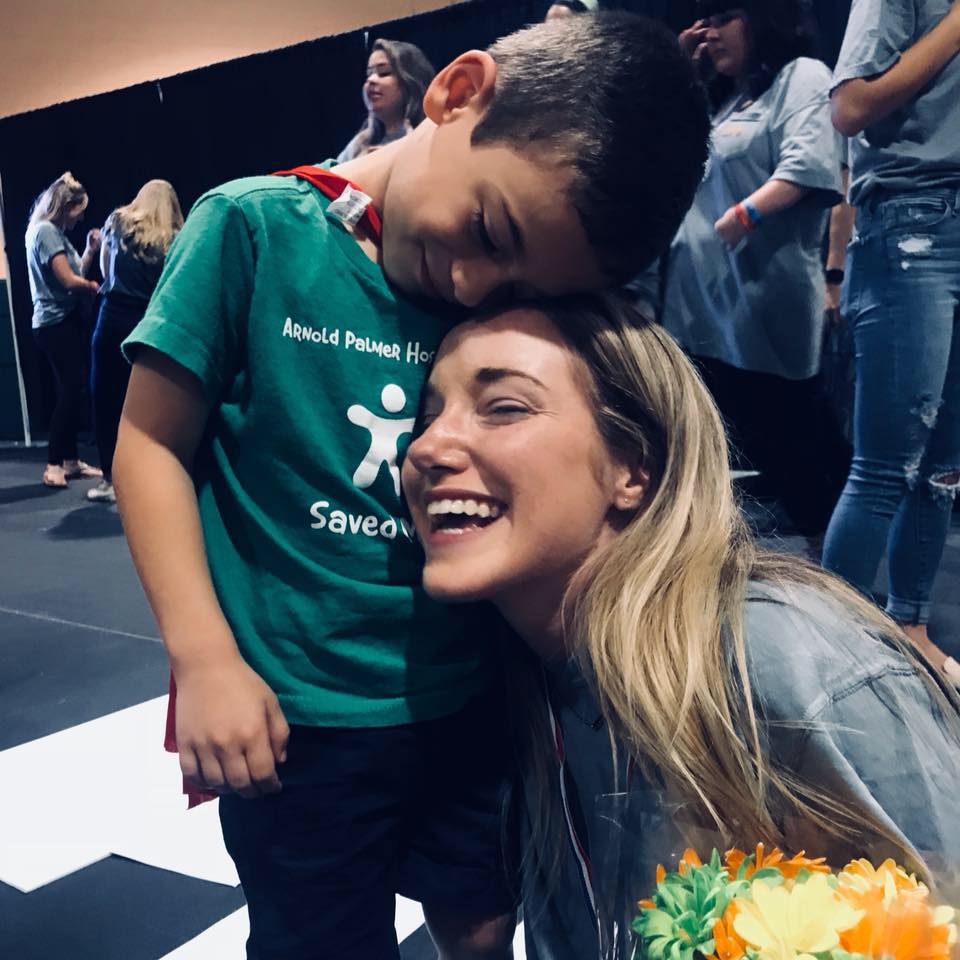 Why should students get involved with Miracle Network Dance Marathon on their campus?
Dance Marathon programs educate students on issues in their local community, teach students essential professional and personal skills—like fundraising and interpersonal communication, and emphasize the importance of becoming a selfless citizen of the world and engaging in true service. After participating in Dance Marathon, students will be eternally impacted, more so than they would be had they participated in another campus event. This eternal impact stems from Dance Marathon's ability to show students its direct effect on children and families in our local community, children and families that are just like us. Dance Marathon allows students to take a hands-on approach through personal fundraising and engaging with miracle families, allowing them to dive in head first and feel immediately connected to the cause.
Why should people donate to their local Children's Miracle Network Hospitals?
Many people wake up every morning and live their lives without having to think about their local children's hospital. Some may drive past it every day to work or school, not having to worry about their sick son, daughter, or sibling. As a member of the central Florida community, I had driven past Arnold Palmer Hospital for Children many times, never giving it a second thought. Dance Marathon changed that for me. It opened my eyes to a hospital full of incredible doctors, nurses, and equally as incredible children. It showed me that there were families that neededmy support. In urging people to donate to their local Children's Miracle Network Hospitals, I always emphasize that 100% of the funds raised stay in the individual's local community, and that the hospital determines the area of greatest need and distributes the funds accordingly. Individuals who donate to CMN Hospitals are able to see the return on many different levels. They see it when they are made aware of the life-saving equipment that was provided through donations to their local hospital, or when they watch a miracle child enjoy a Dance Marathon event like they would their own birthday party. Donors to Children's Miracle Network Hospitals are able to see the direct impact of those dollars on the lives of children in their community.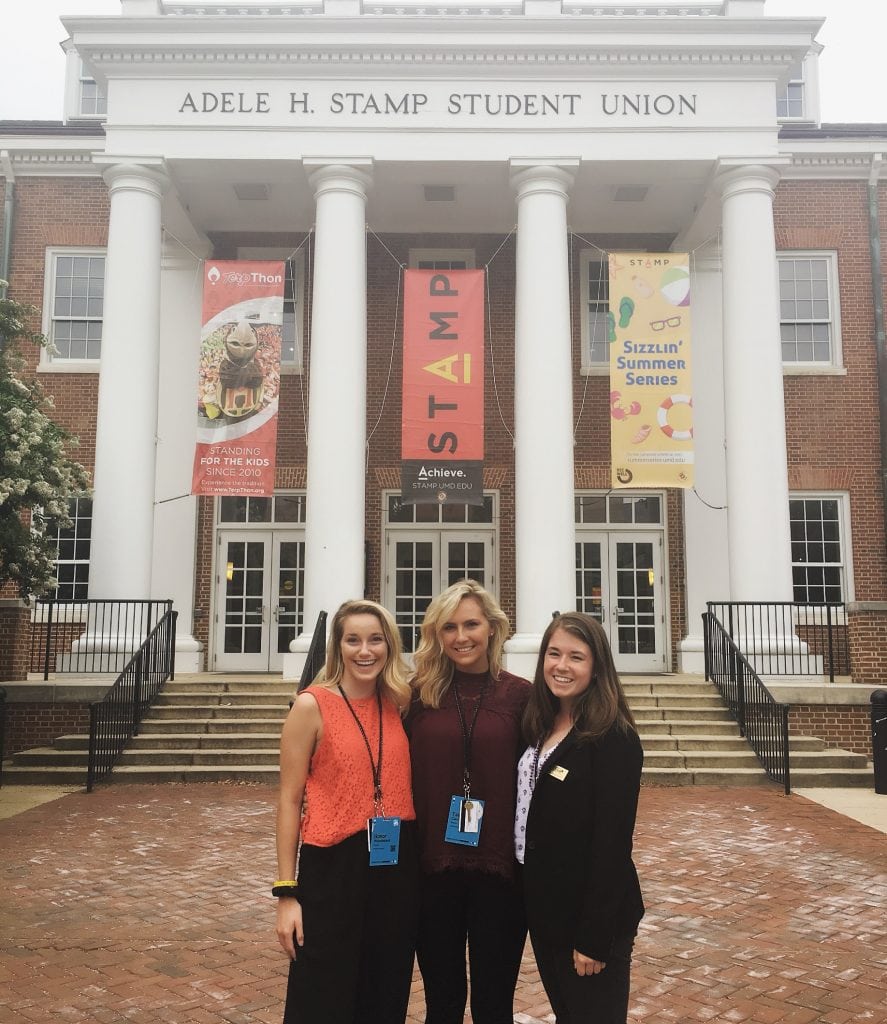 ---
Miracle Network Dance Marathon is an international movement, involving over 400 colleges, universities and K-12 schools across North America that fundraise for their local Children's Miracle Network Hospitals. Since its inception in 1991, Miracle Network Dance Marathon has raised more than $220 million–ensuring that no child or family fights pediatric illness or injury alone.
Learn more about Miracle Network Dance Marathon:
Facebook – Instagram – Website – Blog – YouTube