Omaze Dream House Giveaway Supports Epilepsy Monitoring Unit
In partnership with Children's Miracle Network Hospitals, Omaze announced they will be offering the chance for one lucky winner to own a sprawling 5,000 square foot dream home, or win $1M cash. The best part? Donations will support Orlando Health Arnold Palmer Hospital for Children and will be used to support the build out and enhancements of the Epilepsy Monitoring Unit.
Part of the Leon Pediatric Neuroscience Center of Excellence, the epilepsy program at Orlando Health Arnold Palmer is designated as a Level 4 Epilepsy Center. This designation – by the National Association of Epilepsy Centers (NAEC) means that patients in need of the highest level of specialized care can count on Orlando Health for the most advanced technology and solutions available to care for all conditions on the epilepsy spectrum.
Orlando Health Arnold Palmer cares for more than 2,000 children who are monitored for epilepsy each year. Equipped with the most advanced technology available, the Epilepsy Monitoring Unit will provide families and doctors with comprehensive evaluation that results in precise diagnostics, which are especially critical for patients with hard-to-manage, complex seizure disorders.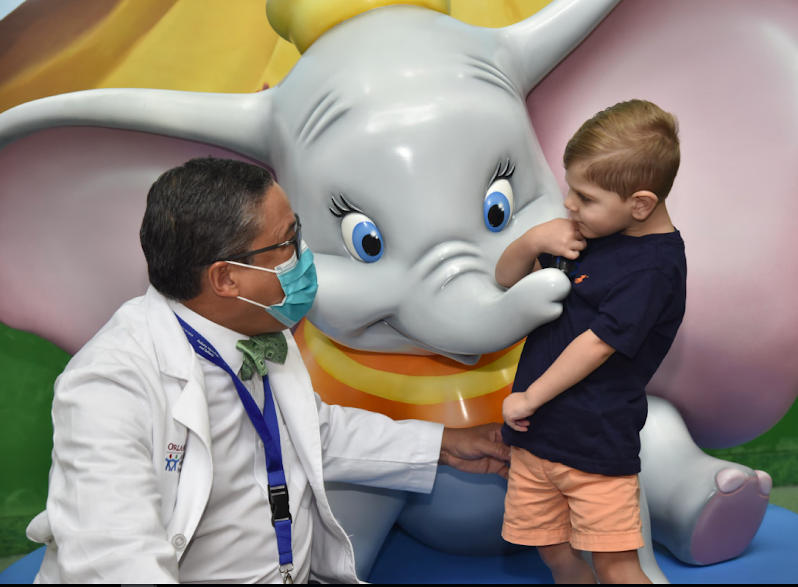 The unit's six monitoring rooms will include state-of-the-art electroencephalogram (EEG) equipment and other diagnostic technology that will help identify medical vs. surgical cases much faster, and provide patients with the highest quality care they need and deserve. This advancement in technology will transform the entire continuum of care from diagnosis, to treatment and ongoing follow-up, giving children like Owen and their families hope.
For more information on this Omaze campaign and how you can get your chance to win a great prize while also helping children win the battle of their lives, visit home.omaze.com.