Tune In to the MIX 105.1 Loves Our Kids Radiothon
The sixth annual MIX 105.1 Loves Our Kids Radiothon presented by FAIRWINDS Credit Union will take place November 30 and December 1, from 6 AM – 7 PM daily.
This fun, high-impact event will feature radio personalities including Jay Edwards, Dana Taylor and Adam Alexander, a phone bank staffed by community volunteers and sponsors, and inspirational patient stories of hope and healing. The team from MIX 105.1 will kick off the two-day event broadcasting live from the atrium of Arnold Palmer Hospital for Children.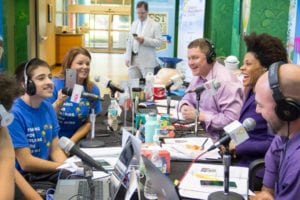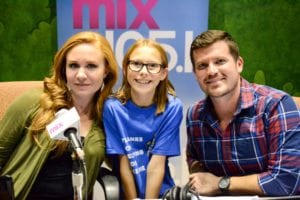 They will interview patients and families who have been impacted by Arnold Palmer Hospital for Children, asking listeners to call in pledges to help provide the hospital with the financial resources needed to continue to provide the highest quality of care to sick and injured kids in our community.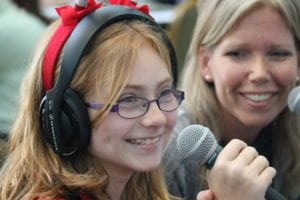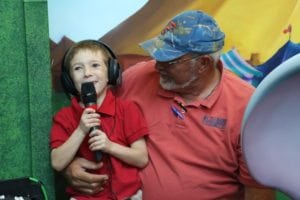 Together, with your generous support, we can help Arnold Palmer Hospital invest in life-saving medical equipment, and provide a wide range of services that might not otherwise be possible.
More than 135,000 children are treated at Arnold Palmer Hospital each year, and whether it is during their time spent in our hospital or through treatments made possible with new equipment, their lives will be better because of your generous donation.

To make a donation, visit www.mix1051.com/kids or text MIXKIDS to 51555.
To make a donation during the broadcast, tune in Thursday, November 30th and Friday, December 1st from 6 AM – 7 PM, and call 1-844-843-1051.
A special thank you to the event sponsors, FAIRWINDS Credit Union, Orlando Kia, Concorde Career Institute, Waterstone Mortgage, Northwestern Mutual, Metro PCS, SeaWorld Orlando, Gaylord Palms ICE, Crayola Experience, Medieval Times, and Wild Florida.