Miracle Network Dance Marathon Takes Home Top Honor on National Philanthropy Day

When the Association of Fundraising Professionals – Central Florida chapter went looking for "all the good happening in our community", it only made sense that Miracle Network Dance Marathon would rise to the top when highlighting organizations who are helping those in need during this difficult time.
The rallying cry for Miracle Network Dance Marathon is "this generation fighting for the next." Miracle Network Dance Marathon programs are student-run organizations that help young leaders gain leadership, teamwork, and nonprofit business experience while raising funds and awareness for their local Children's Miracle Network hospital.

The Tradition
Dance Marathon is project-based learning at its best, where hands-on experience helps students develop leadership and social skills through this unique service-learning opportunity. Students spend all year promoting, fundraising, and planning for an event that celebrates their community, local children's hospital and the patients and families it serves. Throughout the process, students are gaining valuable experience in leadership, marketing, event planning, peer management, budget planning, community relations and more.
Historically, K-12 and collegiate students leading these programs on their campus spend the school year working toward their main event where they celebrate, face-to-face, the thousands of dollars their program has raised to support Orlando Health Arnold Palmer Hospital for Children. These multi-hour events honor the patients and families they serve by dancing, listening to inspirational stories of hope from patients, and participating in different event activities.

Traditionally, these events take place in early Spring. When this reality became less likely for some of these Dance Marathon programs in March of 2020, including Knight-Thon at the University of Central Florida, the young leaders sprang into action.
The Change
At the forefront of stay-at-home measures, economic uncertainty and a global health crisis, these young philanthropists would not be stopped from reaching their goal of raising funds and awareness for our nonprofit hospital. As a generation that has grown up as digital natives, they did not let the unknown in the virtual event space stop them from achieving their goals – and instead leaned into the challenge to do everything they could to support our hospital, knowing their funds would be as critical now as ever before.
In a matter of weeks, these students created new strategic communication plans, worked with local and national companies on amended sponsor benefits to retain partnership revenue and created a brand-new virtual experience for their participants to deliver a special event that participants work all year to enjoy. They led the way for our organization to be at the front of the line of virtual fundraising events and peer-to-peer campaigns.
The following K-12 and Collegiate Dance Marathon Programs raised $972,298 in 2020 for Orlando Health Arnold Palmer:
Embry-Riddle Aeronautical University
Stetson University
University of Central Florida
Boone High School
Cocoa Beach Jr/Sr High School
Cornerstone Charter Academy
Lake Highland Preparatory School
Melbourne Central Catholic High School
The First Academy
Timber Creek High School Dance Marathon
Viera High School
West Orange High School
Windermere High School
Windermere Preparatory School
Winter Park High School
And support from our K-12 and collegiate leaders across Central Florida didn't stop once they hosted their spring 2020 events. Spreading the Children's Miracle Network Hospitals message that "Kids Can't Wait", these students have already been working toward their 2021 fundraising efforts. They invested in themselves to develop stronger fundraising skills, with more student leaders attending the national Dance Marathon Leadership Conference this summer than ever before. They have launched virtual recruitment and engagement efforts this summer, bringing awareness of the need for philanthropic support of our hospital throughout Central Florida and beyond.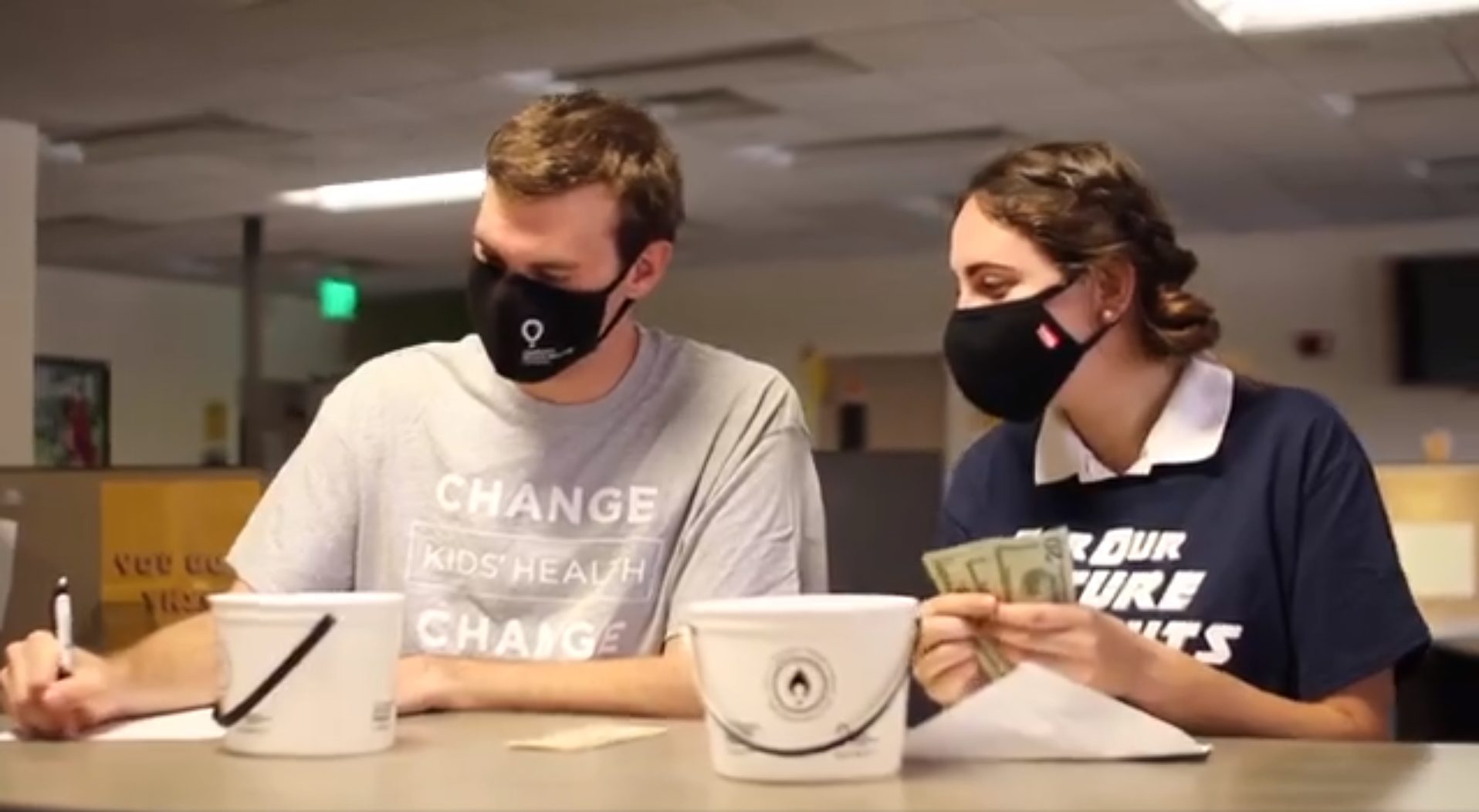 They have allowed the forced innovation from this March to propel them to transform all areas of their programs moving forward. And they have not shied away from peer-to-peer fundraising during this time, with nearly $30,000 raised through August within just weeks of launching their 2021 campaigns.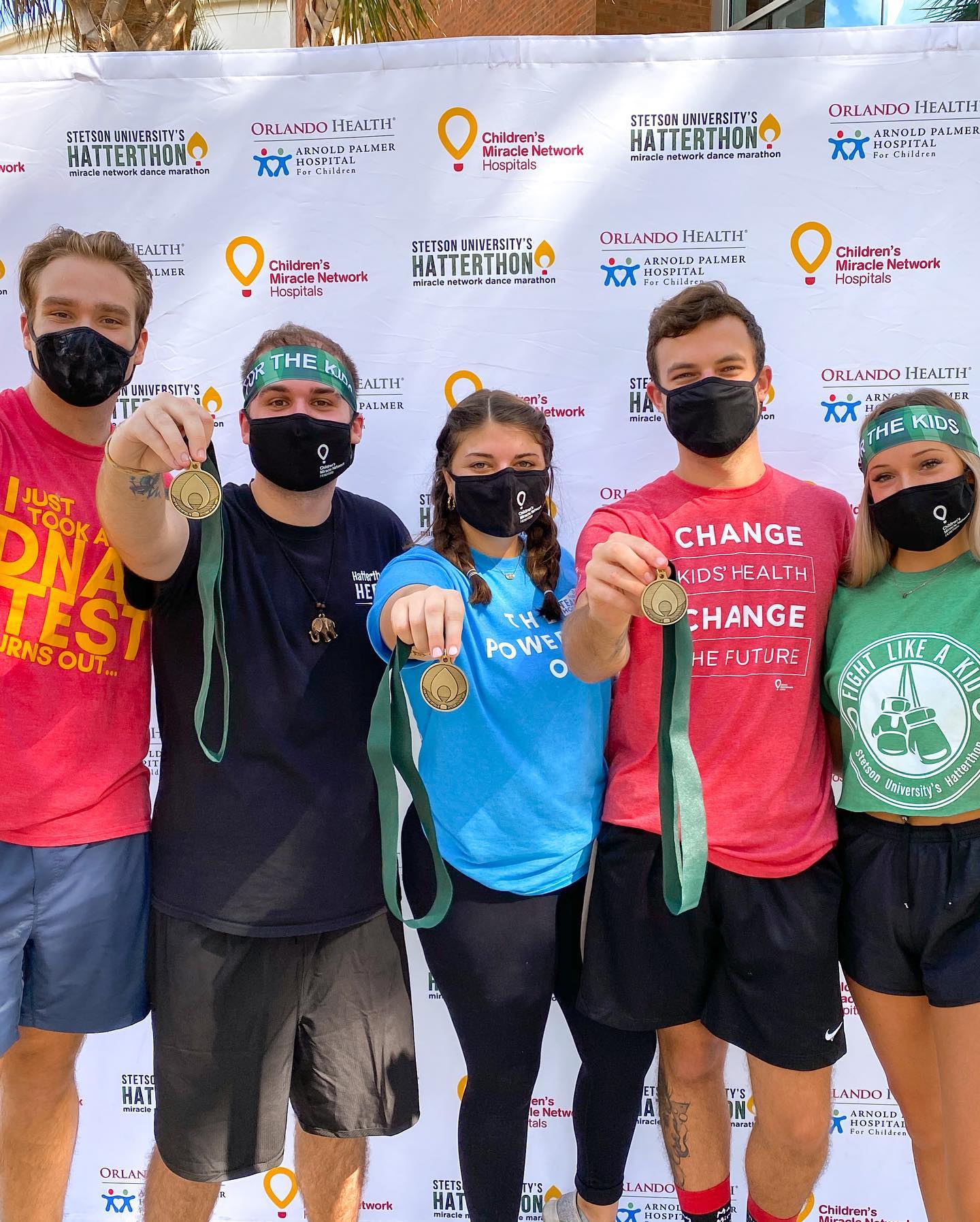 The Honor
As Dance Marathon aims to instill a passion of service and philanthropy, this generation of students reminds us of the great opportunity ahead of us as they push forward, seeking to improve pediatric healthcare. Extraordinarily, some of these students are raising funds for a hospital they have never visited, to support children and families they will never meet, but they believe that together, they can change the future and that is enough for them.
We are grateful for support from Miracle Network Dance Marathon in Central Florida, and proud to celebrate their recognition as one of the five 2020 Honorees of National Philanthropy Day from AFP Central Florida.