Marriott Vacations Worldwide Serves Up Root Beer Floats
Marriott Vacations Worldwide celebrated #RootBeerFloatDay all week long the week of August 6.  Associates at MVW's corporate office in Orlando, Florida enjoyed afternoon Root Beer Floats while raising funds for Orlando Health Arnold Palmer Hospital for Children, the local Children's Miracle Network Hospital in Central Florida. Over $1,000 was raised to support local sick and injured kids.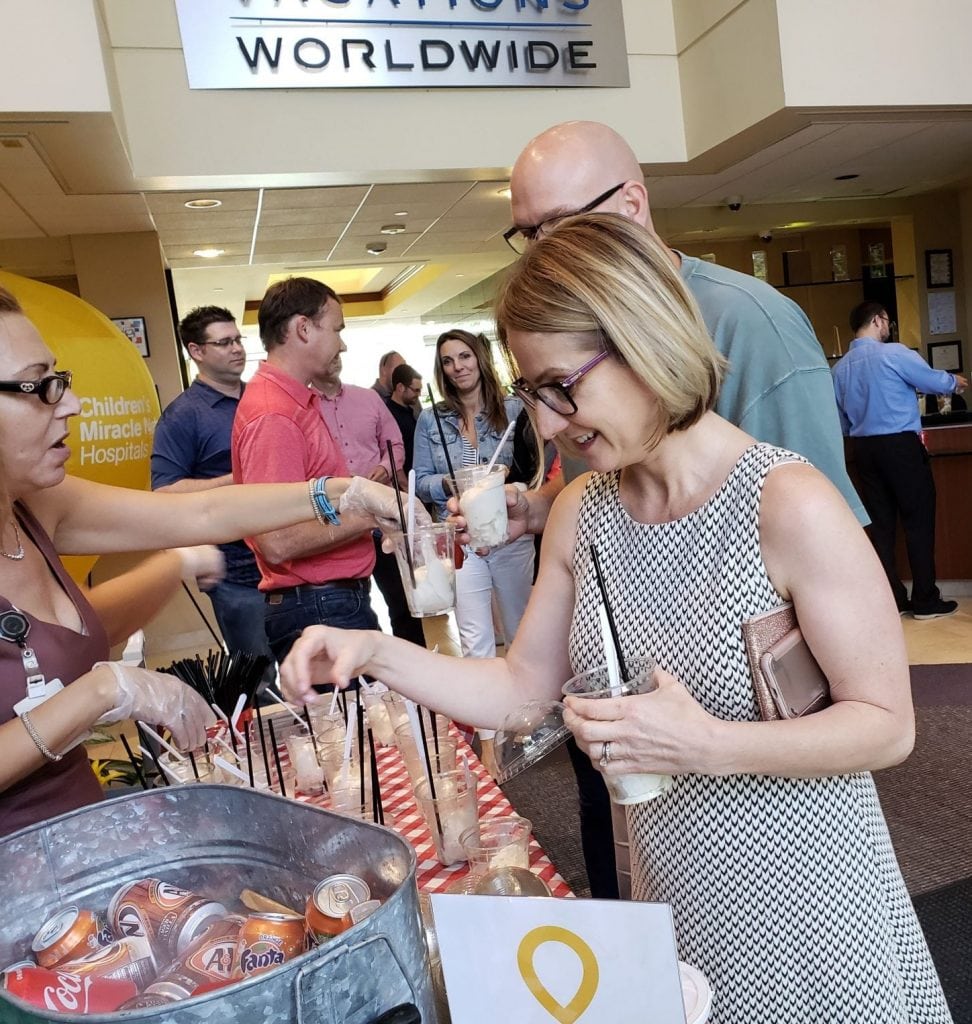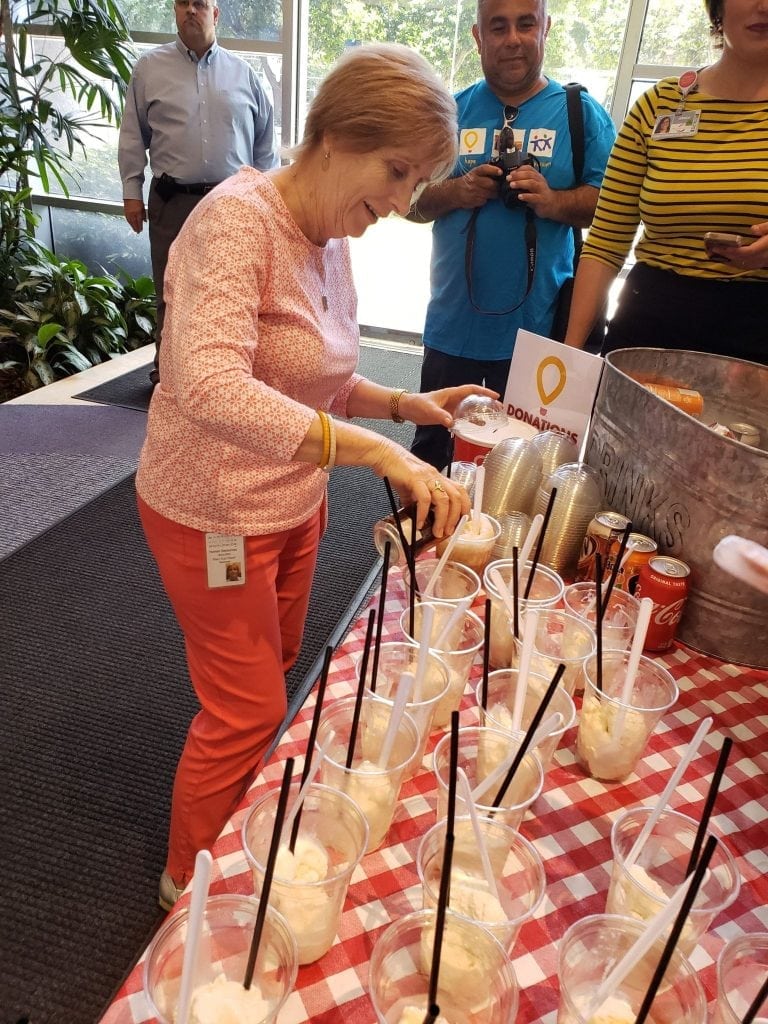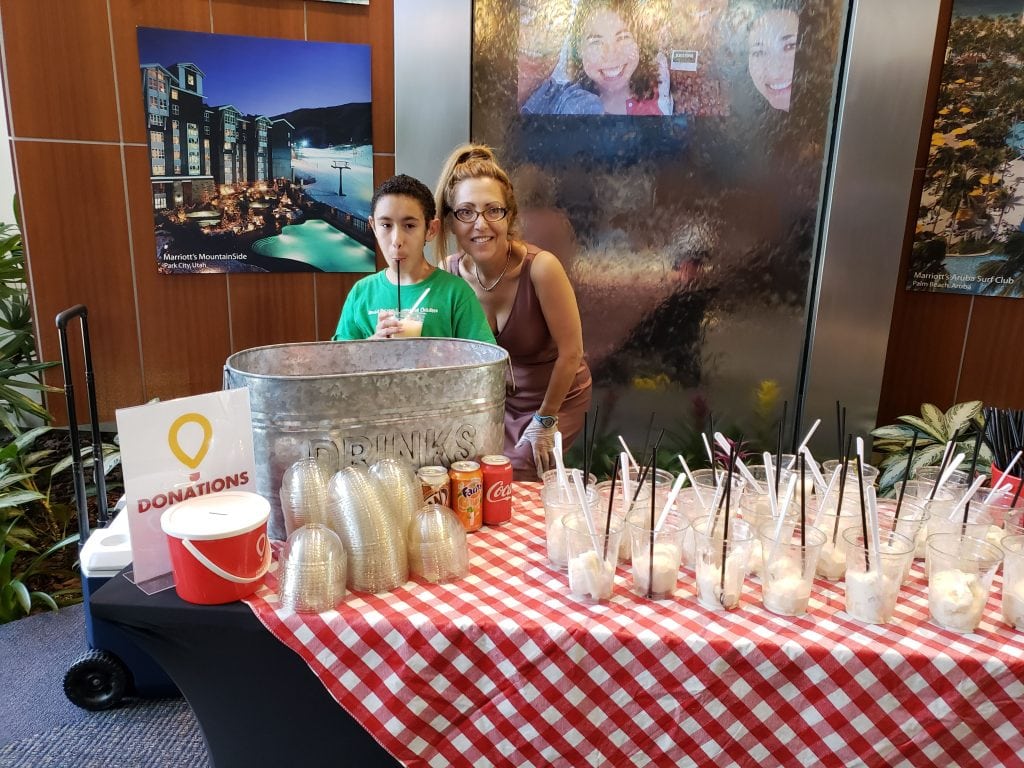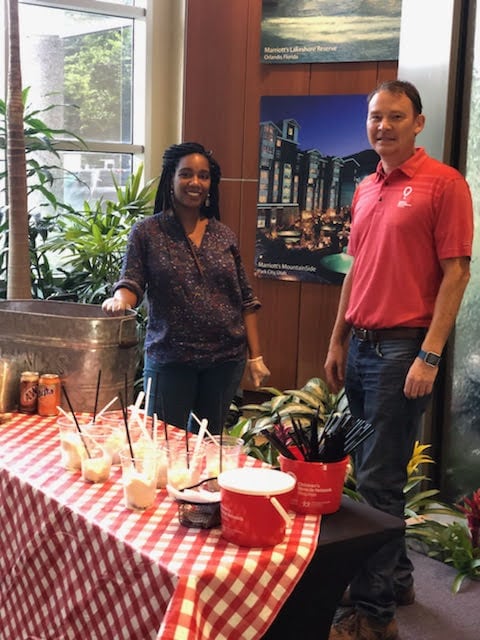 This year, Marriott Vacations Worldwide joins CMN Hospitals in celebrating 35 years of incredible partnership, all in support of local sick and injured kids.
CMN Hospitals was founded 35 years ago in 1983, and Marriott International was the first corporate partner to join the organizations efforts to raise money for local children's hospitals. In the early days of the partnership, Marriott provided free rooms for celebrity guests appearing on the organization's telethon. 
Marriott Vacation Club resorts have continued this legacy and support of Children's Miracle Network Hospitals since Marriott Vacations Worldwide became an independent, public company in 2011. Now, 35 years later, Marriott International and MVW associates, guests and Owners have raised more than $130 million for sick and injured kids treated at CMN Hospitals.