Game On, MegaCon Orlando!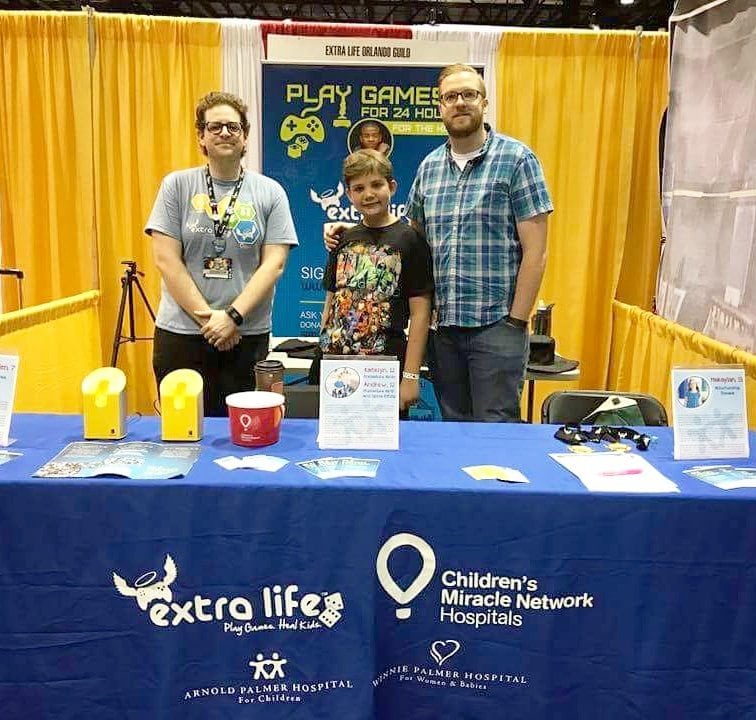 The Extra Life Orlando Guild had a BLAST recruiting gamers for the kids at Megacon this month!
MegaCon Orlando is the South East's largest comics, sci-fi, horror, anime, and gaming event, attracting over 100,000 fans each year across four big days, according to their website.
Not only did our Guild members spend the weekend spreading awareness and raising funds for our local CMN hospital, Arnold Palmer Hospital for Children, but one of our very own Miracle Kids, Caden, spent time at the Extra Life Orlando booth to meet attendees and share the impact our hospital has had on him.
If you are interested in learning more about how you can play your favorite games all while making a difference for the young patients treated at Arnold Palmer Hospital for Children, visit extra-life.org!