ECMO: Saving Lives at Arnold Palmer Medical Center Since 1989
While most babies are born healthy, others are born in critical need of specialized medical care. If your little one should require such assistance, rest assured that Winnie Palmer Hospital for Women & Babies has the experience and compassion to deliver the best possible outcome for your baby.
ECMO — four little letters that make miracles happen. Hundreds of babies in this community have been saved since Arnold Palmer Hospital for Children first offered this technology to the Central Florida community in 1989 — the first of only four ECMO programs in the state to provide the modified heart-lung bypass technology — and Winnie Palmer Hospital is one of the only hospitals in Central Florida to offer ECMO.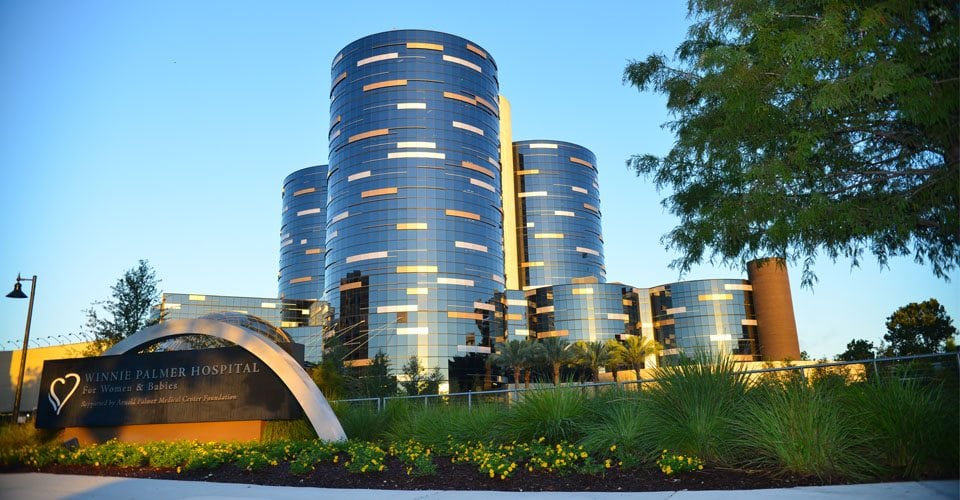 ECMO stands for extracorporeal membrane oxygenation, a technology that does the work of the heart and lungs in infants and children with acute, severe respiratory or cardiac disease. Simply put, ECMO breathes for them until their lungs can heal; if the heart needs healing, ECMO steps in to take over the heart's work.
Our expertise in ECMO is well-known and highly regarded. Each year, 30 to 40 babies are referred from hospitals in surrounding areas to the Alexander Center for Neonatalogy, located at Winnie Palmer Hospital, for ECMO treatment. Of these, 12 to 20 will end up on ECMO, with the remaining infants being successfully cared for by our renowned team of physicians, respiratory therapists and nursing staff.
We're proud to have over a 90 percent success rate for seriously ill babies who recover through ECMO — just another reason you can feel confident that your baby is in the best hands at Winnie Palmer Hospital.
Donations to Children's Miracle Network Hospitals are unrestricted and support the areas of greatest need for our hospital, including purchasing life-saving equipment and technology like this.