Central Florida Dance Marathons Celebrate Child Health Day
Change Kids' Health, Change the Future. It's been the rallying cry behind Children's Miracle Network Hospitals since earlier this year. It has also become the driving force behind thousands of K-12 and college students fundraising year-round for Orlando Health Arnold Palmer Hospital for Children through Miracle Network Dance Marathon. And no day will it be heard louder in Central Florida than on Child Health Day.
Child Health Day is a United States Federal Observance Day observed on the first Monday in October. In this year's Presidential proclamation, we "recommit to our children growing strong, dreaming big, and reaching their full potential." For several years, Miracle Network Dance Marathon has utilized Child Health Day as a day of action, with Dance Marathon programs and participants coming together to raise funds and awareness for their local Children's Miracle Network Hospitals.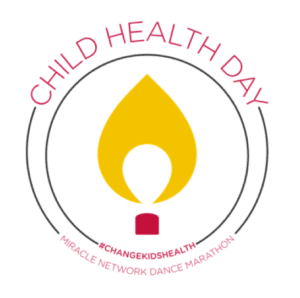 On October 7, Miracle Network Dance Marathon programs across the country will join together, united in raising funds and awareness on this day. There are more than 400 Miracle Network Dance Marathon programs in the US, each uniquely designed to fit the needs & culture of their campuses. In Central Florida, we are very fortunate to have two collegiate programs, Knight-Thon, The University of Central Florida's Dance Marathon, and Hatterthon, Stetson University's Dance Marathon, as well as twelve incredible K-12 programs – all of whom represent this generation fighting for the next. Whether Dance Marathon is taking place on a high school campus or a college campus, each program is working tirelessly year-round to help make miracles possible for their local Children's Miracle Network Hospital.
Through hosting different events on campus and throughout their community, each program seeks to activate their networks all for one common cause and purpose – Change Kids Health. On this national day of celebration and awareness, these students are turning to each other, and to their communities, to do one or more of the following:
Join the movement and sign up for their campus's Dance Marathon program.
Donate and show their support for kids treated by CMN Hospitals in their local communities.
Spread the Word via social media that children's hospitals need donations to save kids' lives.
We are grateful for the ongoing support our Central Florida Dance Marathon programs provide for Orlando Health Arnold Palmer as they continue to change the future for generations to come. Take a stand with them today and take action today by spreading the word. Follow the hashtags #ChildHealthDay and #ChangeKidsHealth to join in the conversation with other Dance Marathon participants and supporters.