Celebrate Child Health Day on Monday, October 5
Child Health Day is a United States Federal Observance Day observed on the first Monday in October – falling on Monday, October 5 this year. In a Presidential Proclamation in 2013, President Barack Obama stated that "On Child Health Day, we are reminded of our first, most urgent task—to protect and develop the health of our children. Today, let us reaffirm our commitment to our Nation's youth and remember our future depends on their success."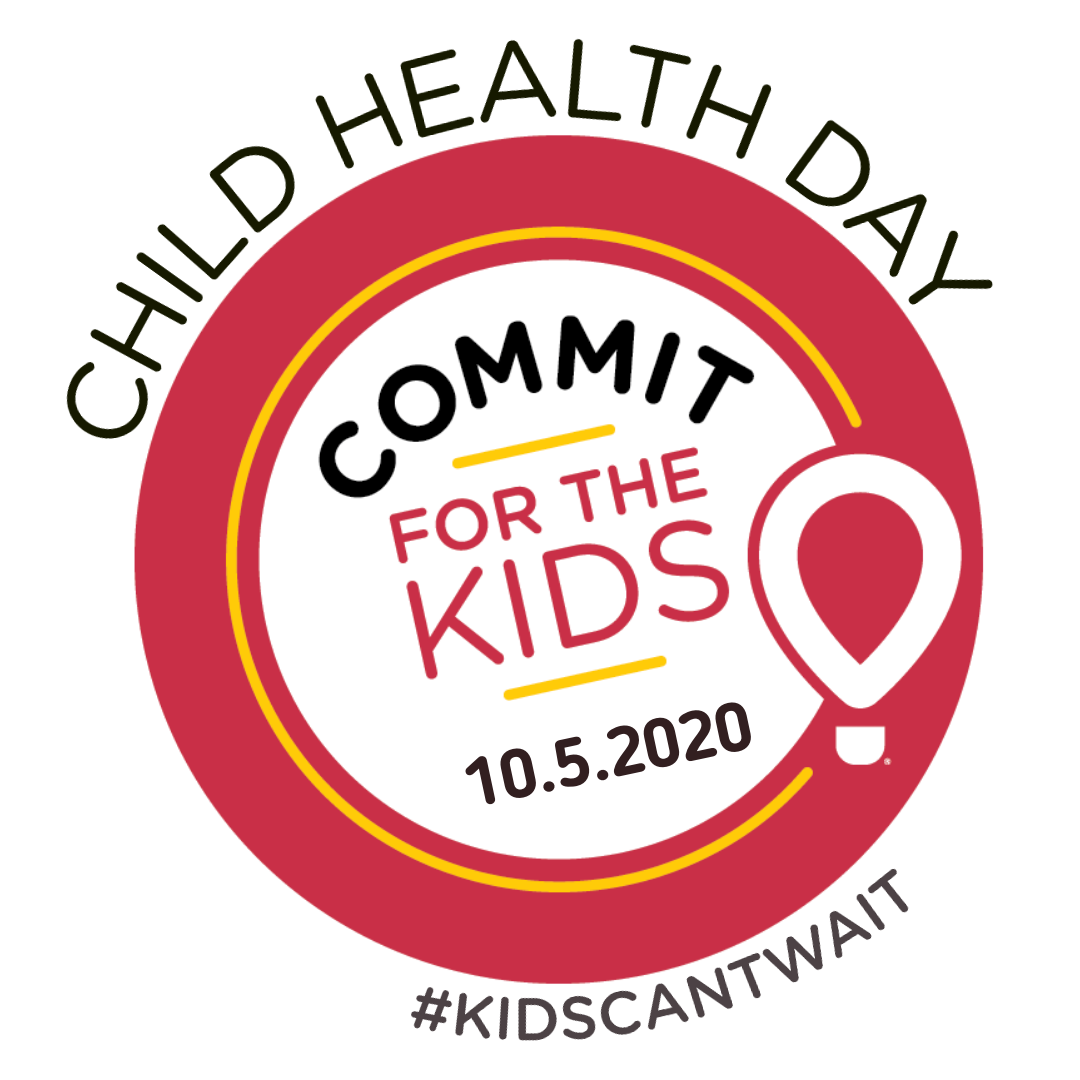 As nonprofit children's hospitals aim to save kids' lives, vital funding is needed to provide the best care for children and their families. By raising funds and awareness of the charitable support that pediatric healthcare requires, you can help Change Kids' Health and Change the Future. We hope you will join us and Commit For The Kids at Orlando Health Arnold Palmer Hospital for Children on Child Health Day in one or more of the ways below:
JOIN the movement of Changemakers
Changemakers believe that every child deserves access to quality healthcare. Changemakers are celebrities, influencers, corporate leaders and fundraisers who have used their voice to impact the future of kids' health across North America. We invite you to become a CHANGEMAKER, join them and sign the pledge at www.childrensmiraclenetworkhospitals.org/changemakers.
RAISE critical funds for pediatric healthcare
You can support Orlando Health Arnold Palmer when you make a personal donation, or ask friends and family to donate as well. Programs like Extra Life, a CMN Hospitals program focused on raising funds through gaming, could be a fun, family-friendly activity that makes a difference for kids in your community. Learn more at www.extra-life.org.
SHARE the message that Kids Can't Wait
The reality is: Kids Can't Wait for a cure, for the  curve to flatten or for an economic boost. They need care – and dedicated children's hospitals – now more than ever. Maybe you or someone you know has been helped by Orlando Health Arnold Palmer. Maybe you have never needed to rely on the specialized support of a pediatric hospital, but want to ensure that if the worst ever happens, your loved ones will get the care they need when they need it most. No matter the connection, you can join the voices of corporate partners, peer to peer fundraisers and philanthropists across the country on October 5 by using your social networks to share how children's hospitals are making a difference with charitable support.
Should you choose to join us to raise funds and awareness on this day, be sure to send us a selfie of how you are celebrating so we can feature you on our social media channels – or tag @CMNOrlando in your own posts!