Salon Spotlight: Great Clips #635 is For The Kids!
When the door to Great Clips Conway Crossing swung open on October 20, stylist Nikki had no idea what was in store for her! Siblings Kendall, Carson and Cooper, along with their mom Heather, were there to get haircuts, but they also had a special message for this CMN Hospitals partner – "Thanks for helping kids like me!"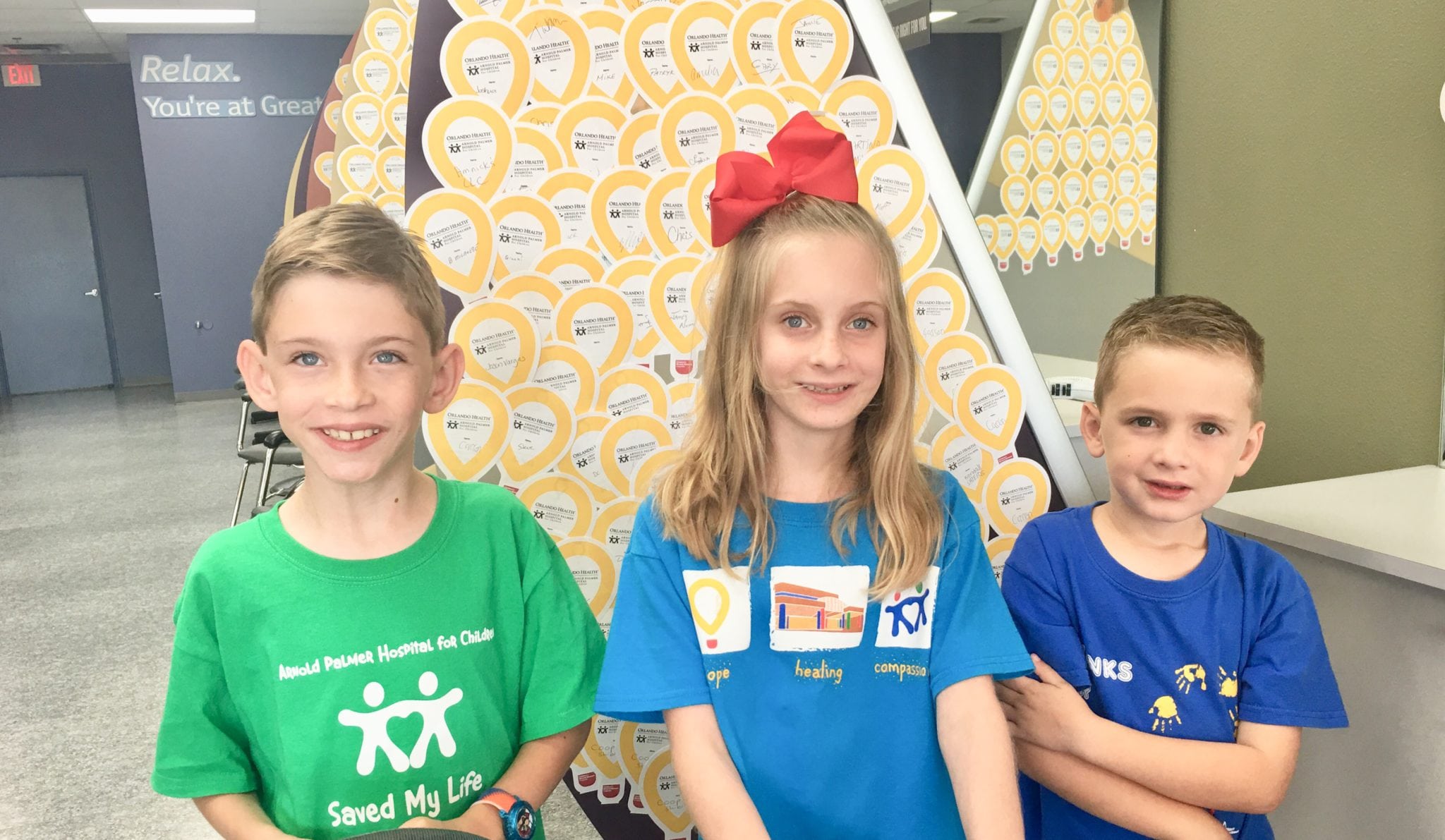 When Miracle Mom Heather was only 20 weeks pregnant with twins Kendall and Carson, she went into labor and thought she would lose her babies. But thanks to the specialized team at Winnie Palmer Hospital for Women & Babies, doctors were able to delay their delivery and keep the twins in utero for an additional 47 days, eventually delivering when Heather was 26 weeks pregnant. Kendall and Carson were immediately placed on life support in the Neonatal Intensive Care Unit (NICU) at Winnie Palmer Hospital, which was just the beginning of their journey. Both twins had an intraventricular brain hemorrhage and were diagnosed with chronic lung disease. Carson was also battling hydrocephalus and had to have a shunt placed to drain the fluid which was creating pressure on brain.
Today, Kendall and Carson receive physical and occupational therapies, and their parents are grateful that their babies born weighing less than two pounds are happy, healthy 2nd graders! Kendall loves cheerleading, Carson loves to read and they both loving hanging out with their younger brother, Cooper!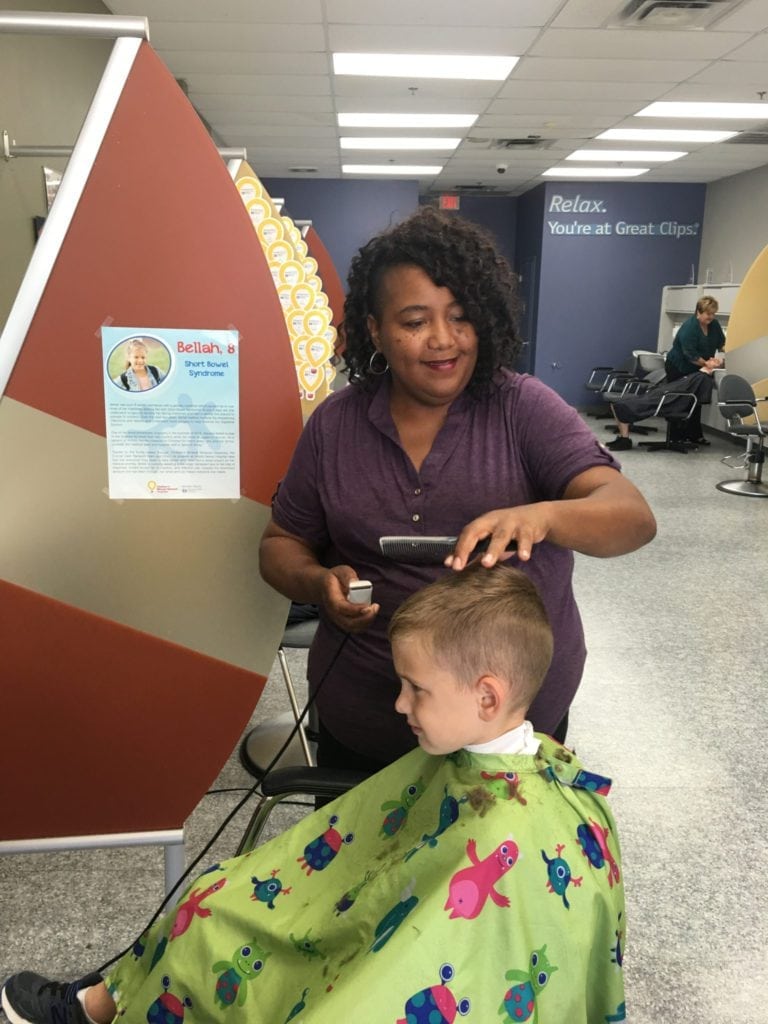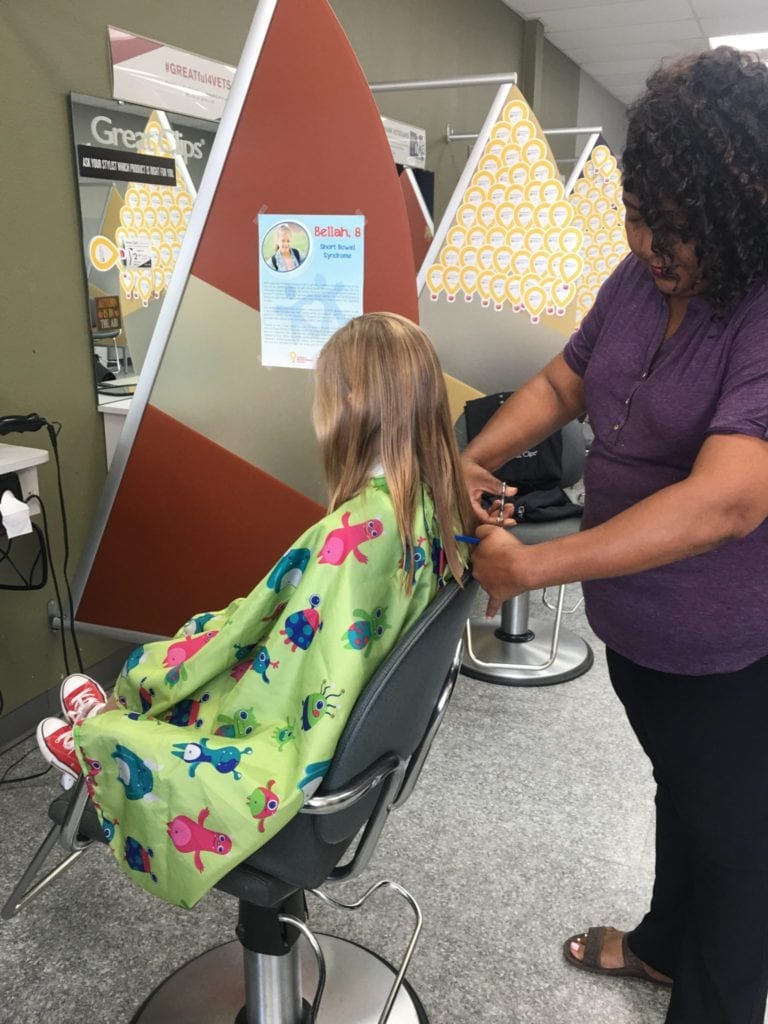 There are 39 Great Clips salons supporting Children's Miracle Network at Arnold Palmer Hospital for Children this October, and Kendall and Carson wanted to share their story with Nikki and the Great Clips team while they were in the salon to show them that each of the Miracle Balloons they were selling would help kids just like them.
As a special surprise to the family, the team at the salon decided to provide the family with haircuts at no charge!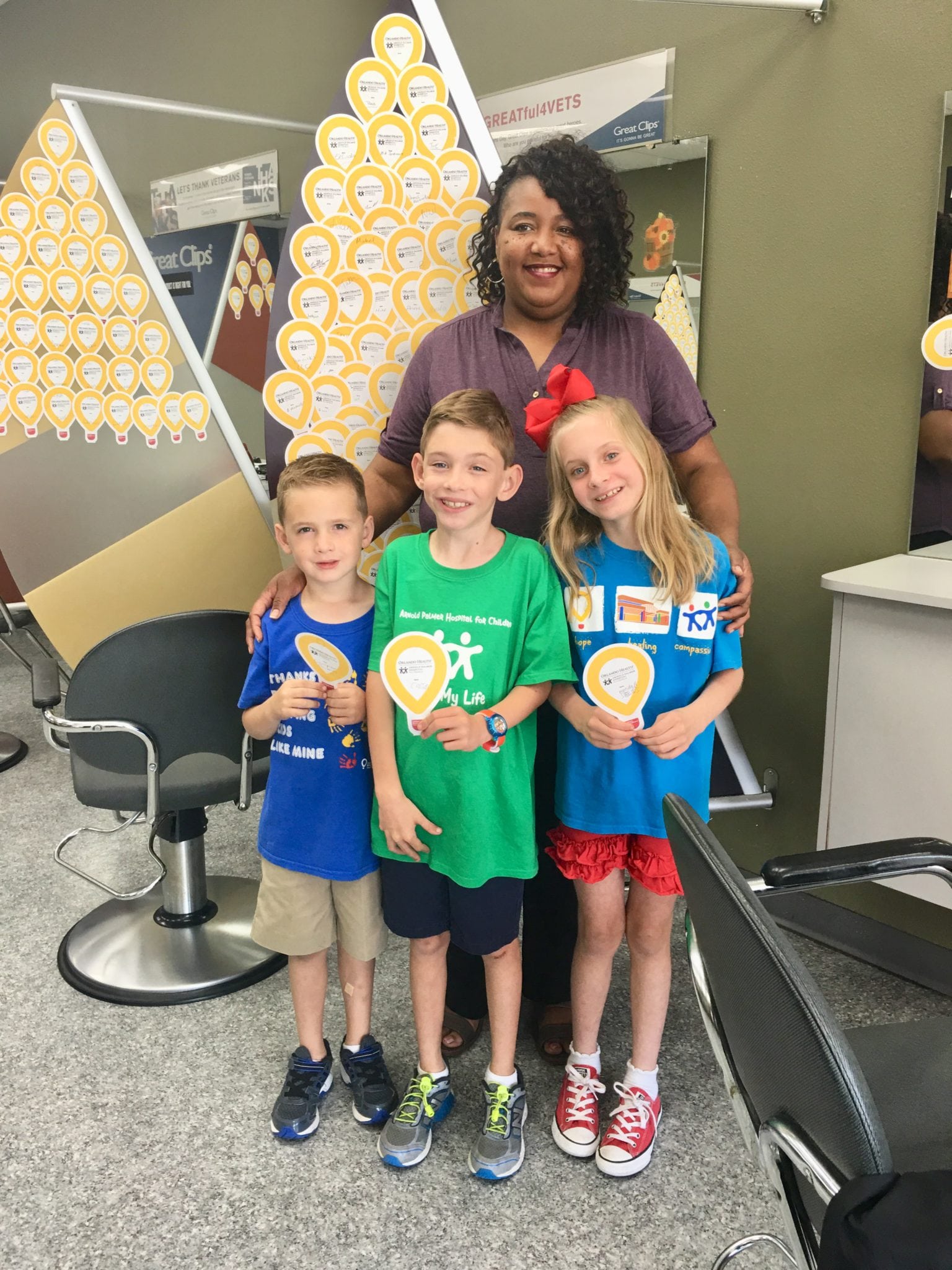 Without having to pay for their new haircuts, Kendall, Carson and Cooper each purchased extra Miracle Balloons to show their support and appreciation. We are so thankful for the incredible support of Great Clips at Conway Crossings and making miracles possible for families like the Shields.