Pumping up Funds for CMN Hospitals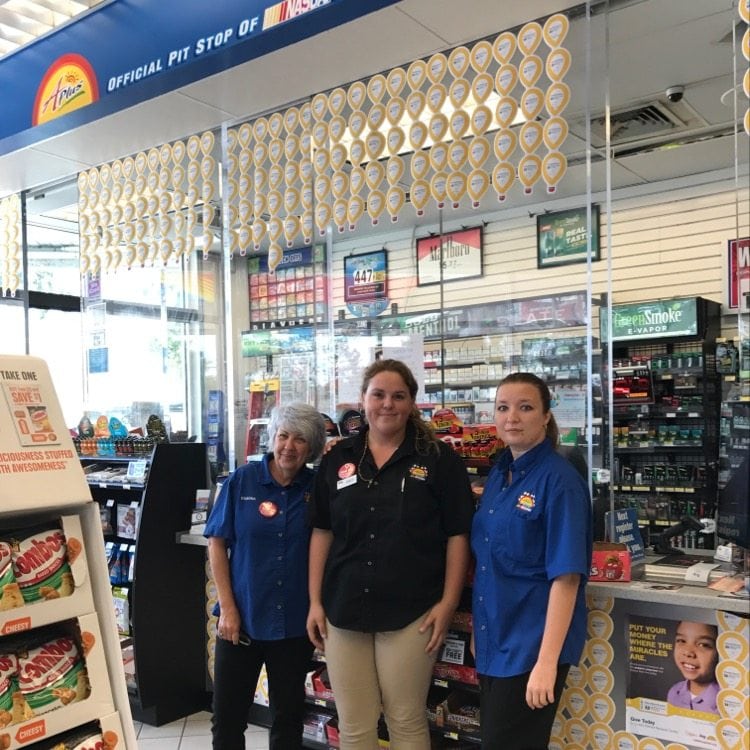 Almost three weeks into a month-long campaign, this Sunoco location has kept the funds flowing from gas pumps to the cash register.
The store manager, Jessica (center), wanted to make sure that they kept their customers engaged throughout the end of this campaign by offering a personal match, during their "power hours", where she relied on Corona's (left) eccentricity and charisma to motivate customers and fellow employees to donate.
With the combination of Jessica's leadership, Corona's passion, and the flashy designs of balloons throughout their store, the associates here have embodied exactly what CMN Hospitals loves to see in their beloved corporate partners.
Way to go, Sunoco!