New Year, New Miracles with Panda Express
Our team kicked off the start of the new year by celebrating the incredible efforts of Panda Express locations in the Central Florida area in 2019. Panda Express locations in Central Florida had another record-breaking year raising more than $202,000 for Orlando Health Arnold Palmer Hospital for Children! Our team loved visiting each location and presenting them with a banner recognizing the great work they did supporting our hospital.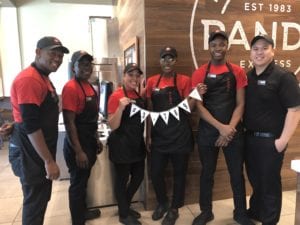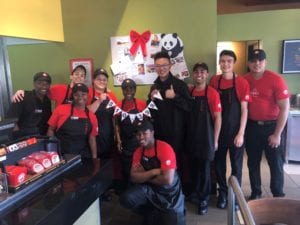 Congratulations to our Winter Garden location for being our highest fundraising restaurant having raised almost $15,000 for Orlando Health Arnold Palmer! Check out the super star associates below!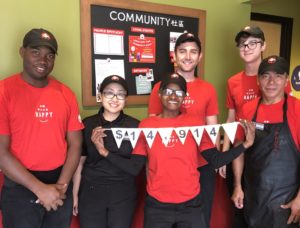 Panda Express also hosted a fun party to celebrate the Lunar New Year with patients and families. We gathered in the APH classrooms for food, fun and so much more. Panda Express put together an educational video to teach our kids about the history of Lunar New Year and the meaning of the continued traditions. If you're looking to learn a thing or two about Lunar New Year watch the video below.
Our patients and their families also discovered their Lunar New Year horoscope animal through an activity provided during the patient party. Depending on the year you were born you could be a rat, ox, tiger, rabbit, dragon, snake, horse, goat monkey, rooster, dog or pig. This year we celebrate the Year of the Rat with people born in 1924, 1936, 1248, 1960, 1972, 1996, 2008 and 2020. Thank you Panda Express for bringing a unique, creative and super engaging day of fun to our patients at Orlando Health Arnold Palmer.