Dairy Queen Hosts Ice Cream Social at Arnold Palmer Hospital
This year, Dairy Queen and Children's Miracle Network Hospitals celebrated Miracle Treat Day on July 27. But ice cream came a day early for patients and staff at Arnold Palmer Hospital for Children.
Equipped with a portable freezer, cases of Dilly Bars, more than 100 vanilla sundaes and all the toppings you could hope for, the crew from Ormond Beach Dairy Queen arrived at Arnold Palmer Hospital ready to celebrate Miracle Treat Day Eve!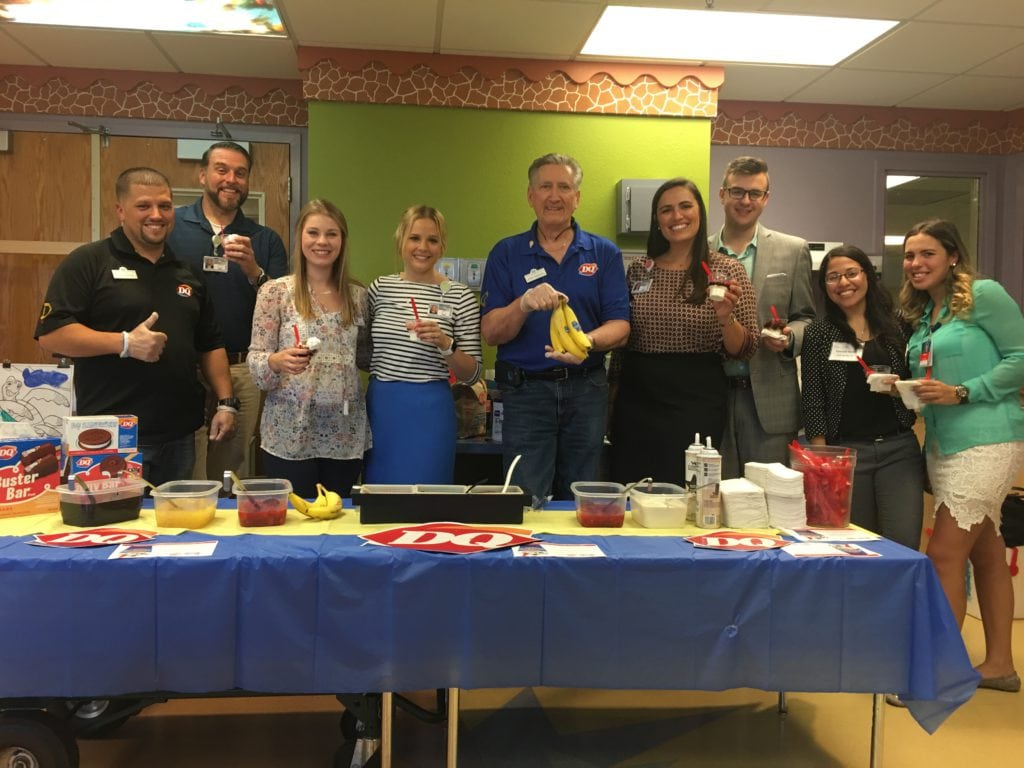 Held in one of the Child Life playrooms in the hospital, patients and their families had the opportunity to create their own ice cream sundaes. When a child is in the hospital, they don't often have the chance to make their own decisions about a lot of things, but during this party, they could choose anything and everything they wanted — Dilly Bar or Sundae (or both!)? Strawberries? Bananas? Pineapples? Chocolate sauce, Whipped cream and Marshmallow creme? How about Oreo pieces or sprinkles?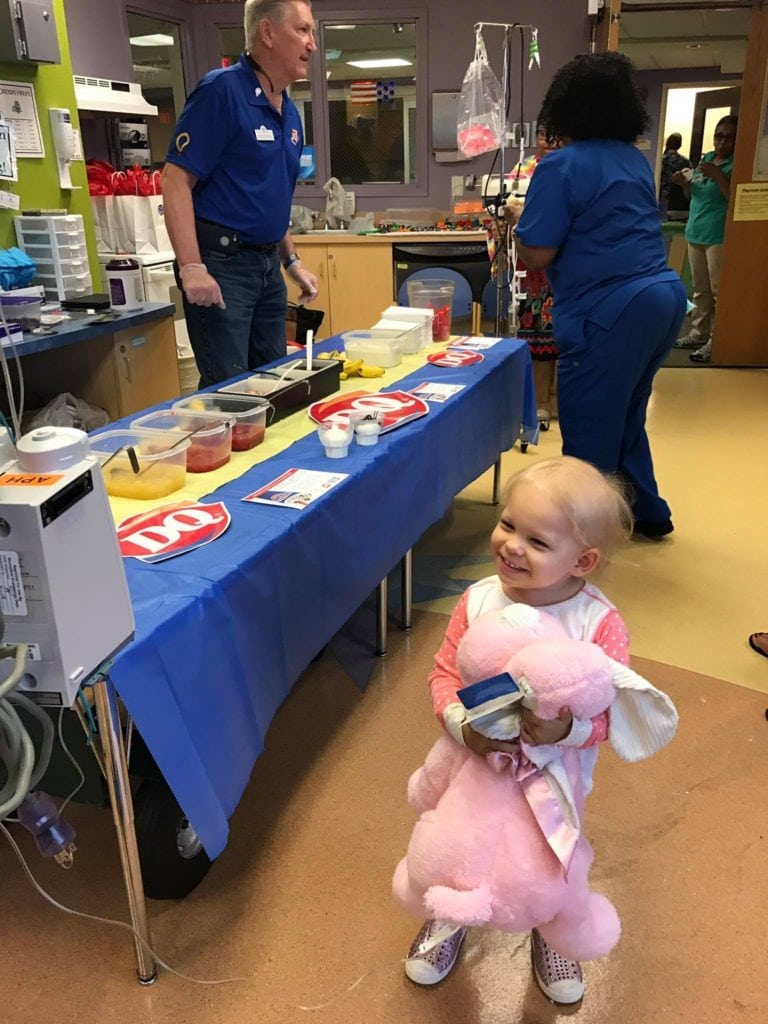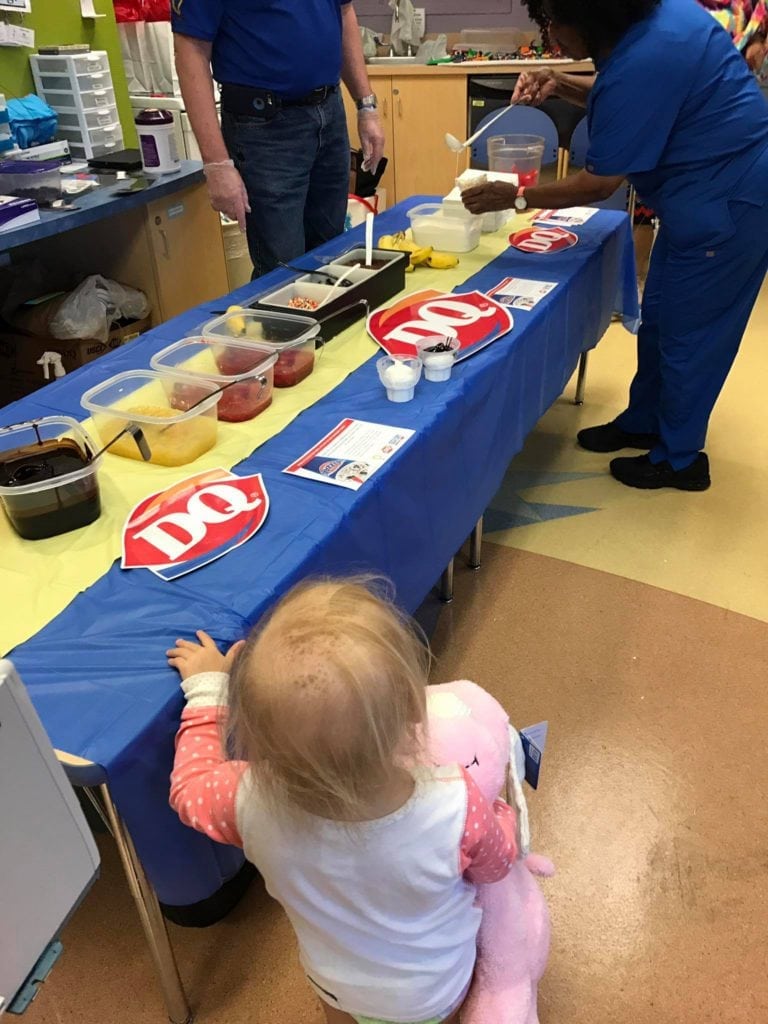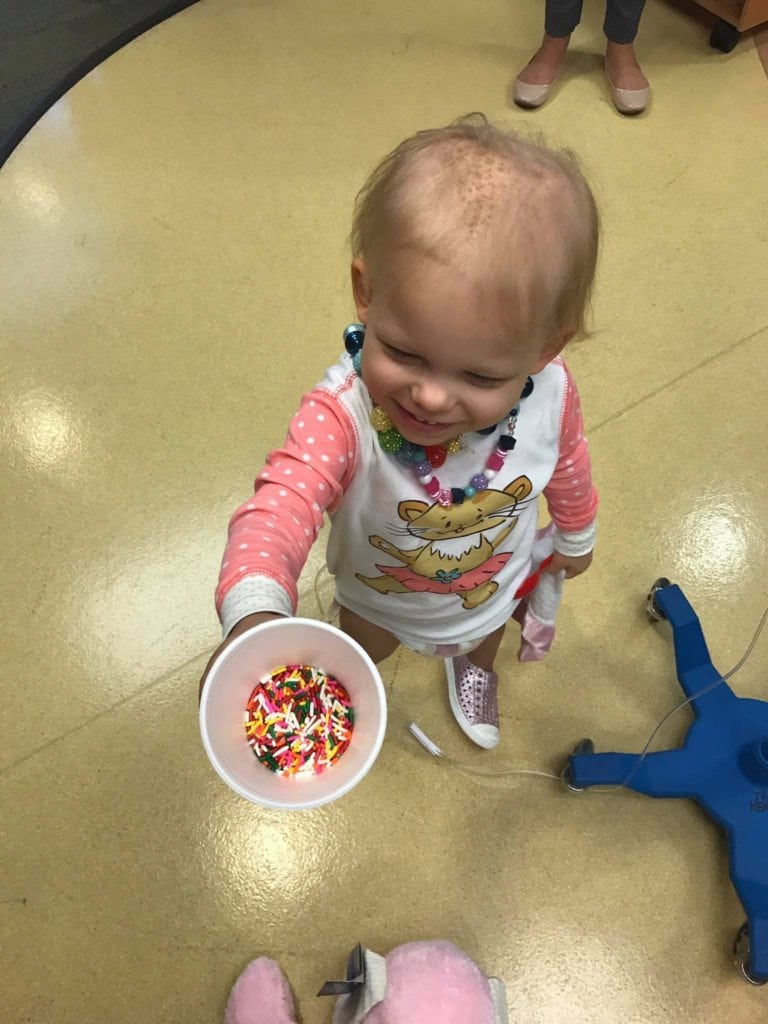 Once our patients enjoyed their sweet treats, it was time to celebrate the heroes who take care of our families each day – the staff of the hospital! It was an incredible event and ice cream was enjoyed by all floors and departments within the hospital. We are so thankful to have such dedicated and passionate Dairy Queen partners who want to bring these incredible events to the children at our hospital and hope to make this event a yearly tradition.