CMN Partners Help Provide Services Through Teen Xpress
Teens of all ages deserve a safe place to receive care. That's why Teen Xpress offers a free mobile health clinic for uninsured or underinsured at-risk youth, and has for more than 20 years.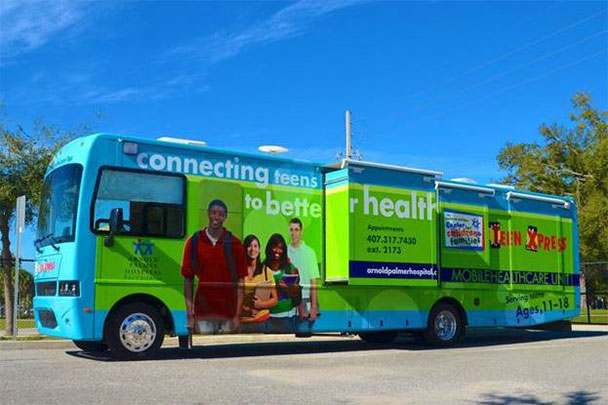 Teen Xpress, a unique school-based mobile healthcare unit through The Howard Phillips Center for Children & Families, part of Orlando Health Arnold Palmer Hospital for Children, provides complete medical and mental health care services to underserved, uninsured and at-risk students at several low-income middle and high schools in Orange County.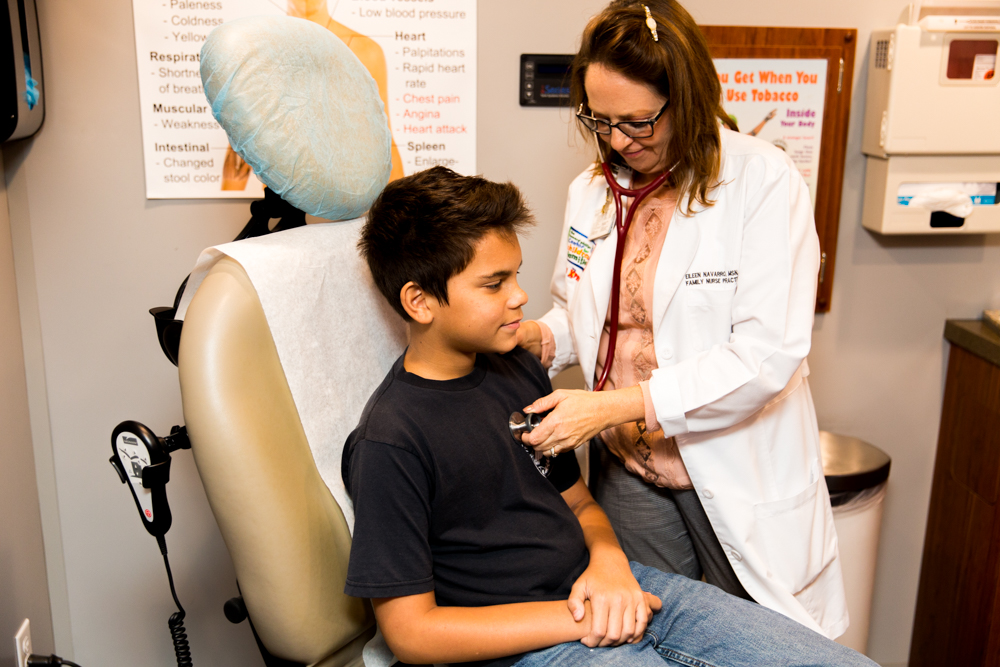 Moving between select schools, this mobile health unit provides a variety of services, including comprehensive medical care, mental health counseling, nutrition consultation and family-centered case management that helps connect families with needed resources.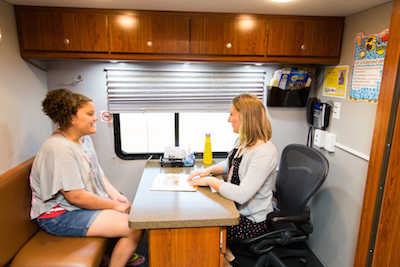 Teen Xpress helps to identify early signs of complex health issues, such as diabetes, heart disease, high blood pressure and more. Teen Xpress also offers lab services and prescribes medication to ensure youth have the resources needed to promote overall health and well-being.
Thanks to the support of Children's Miracle Network Hospitals' partners fundraising efforts in 2019, 700 uninsured and underinsured teens will receive medical services from Teen Xpress this year.