Thank You to Central Florida Teachers Making a Difference For The Kids
"A teacher affects eternity: he can never tell where his influence stops." – Henry Adams 
It is an exciting week across the nation as we celebrate Teacher Appreciation Week (May 4-8, 2020), honoring the amazing educators who go above and beyond for their students throughout the year – especially during these unprecedented times. Guiding students through the new normal of virtual learning, while navigating the challenges right alongside them, is the type of genuine investment in student success that is representative of what we see every day working with a special group of educators throughout Central Florida – our Dance Marathon K-12 Campus Advisors.
In addition to their responsibilities as teachers, these Campus Advisors guide their Dance Marathon students through a year of raising funds and awareness for Orlando Health Arnold Palmer Hospital for Children, encouraging and challenging them as leaders, and instilling in them a sense of philanthropy.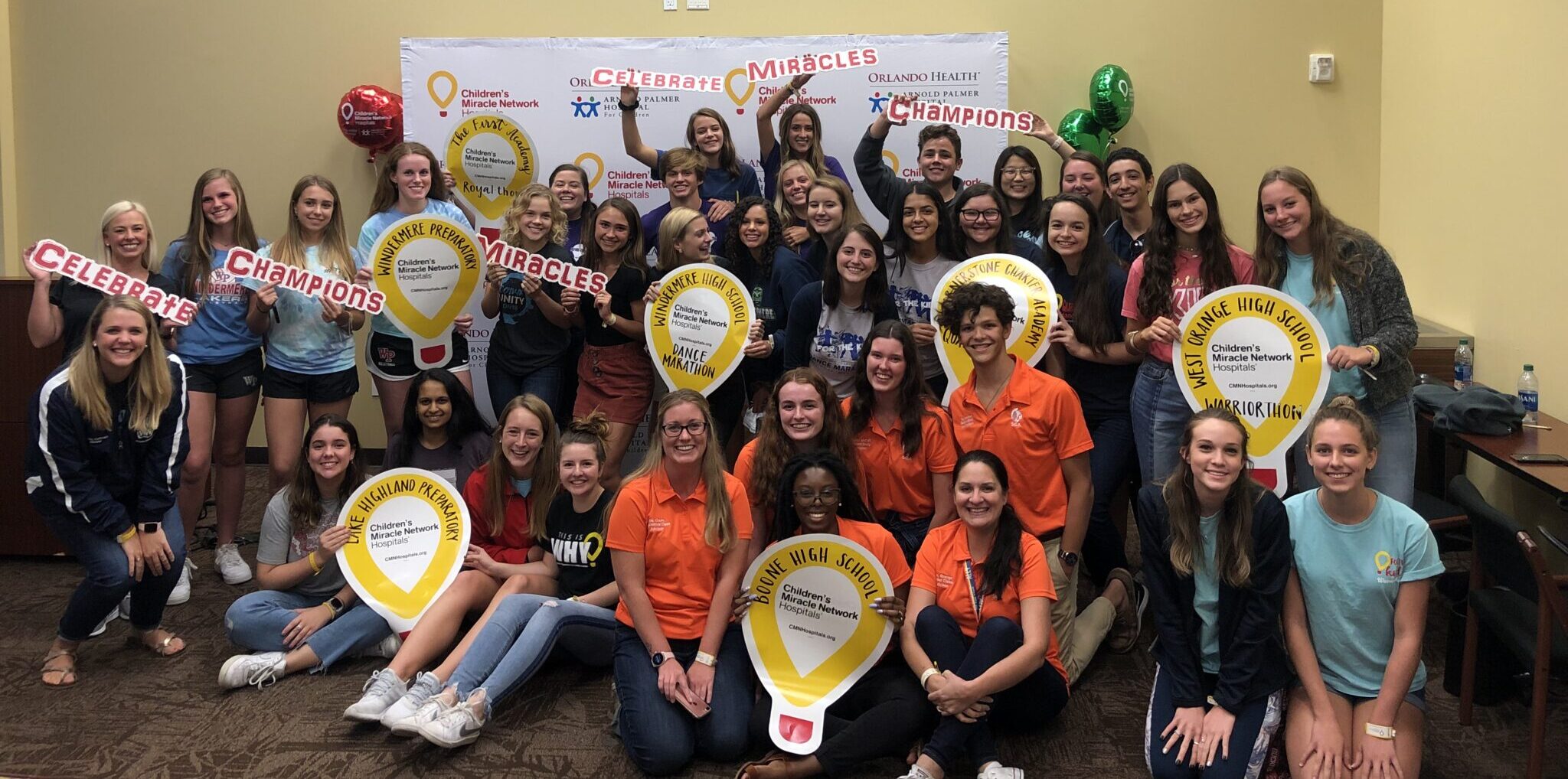 They dedicate their time, energy, and hearts to the Dance Marathon movement, and serve as amazing role models to their students. Not only do our teachers in Central Florida make an impact on their students, but they also leave a mark on our hospital and our patients.
Everything they do is rooted in passion for making a difference for Orlando Health Arnold Palmer. From their classrooms, to their Dance Marathon student teams, our K-12 teachers truly do go above their job description in serving as advisors to their respective programs.
Because of their amazing spirits, energy, and passion for teaching and serving others, we are proud to honor them during Teacher Appreciation Week. We are grateful to call them partners of our mission, and members of our Dance Marathon family. We thank each of them for their continued efforts, and we invite you to celebrate them by learning a little more about them at the links below.
Meet the Teachers
Boone High School- Sydney Olson
Cocoa Beach Jr./Sr. High School- Elizabeth Walker & Emery Carr
Cornerstone Charter Academy- Linda Reyes
Lake Highland Preparatory School- Katie Gallagher
Melbourne Central Catholic High School- Christi Head
The First Academy- Casey Vaughn
Timber Creek High School- Dawn Feeney
West Orange High School- Rima Rabieh
Windermere High School- Ashley Hoffman
Windermere Preparatory School- Anna Hilaman
Winter Park High School- Karen Verity