Central Florida Ace Dealer Group Wins National Group of the Year Award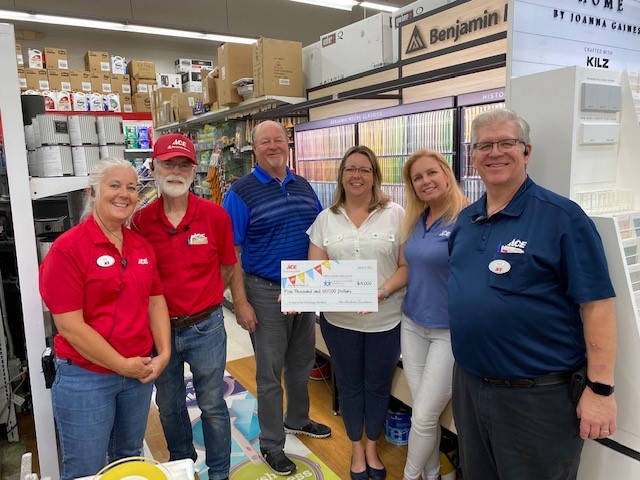 Across the country, Ace Hardware dealers have regional groups that they are encouraged to join as an opportunity to network with fellow Ace locations in their surrounding area. There are over 105 Ace Hardware groups across the country with the Central Florida Ace Dealer (CFAD) group serving as the group of 50+ Ace Hardware locations here in our local community.
Each year, the Ace Hardware Foundation awards one regional Ace Dealer group as "Group of the Year" recognizing their impact in the local community. We are thrilled to share that the CFAD group was presented with this award thanks to their dedication and generosity of their Children's Miracle Network Hospitals efforts. These locations, led by CFAD President and Ace Hardware franchisee Cade Carter, have gone above and beyond to participate in every round up campaign and bucket weekend initiative because they understand the need to change kids' health and change the future.
Along with this award, the Ace Hardware Foundation made a $5,000 donation to each of the local Children's Miracle Network hospitals that benefit from the funds raised by the CFAD. With the addition of these generous donations, the CFAD group raised over $188,000 for their local CMN hospitals in 2021. Ace Hardware continues to be a leader of Round Up in Central Florida, showing the power and impact of philanthropy one quarter, dime, nickel and penny at a time!